Steep vineyards going up to Reichsburg Cochem
Reichsburg Cochem, the inspiration for the Cochem Kingdom in the Seven Kingdom Fairy Tales series: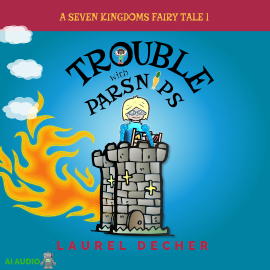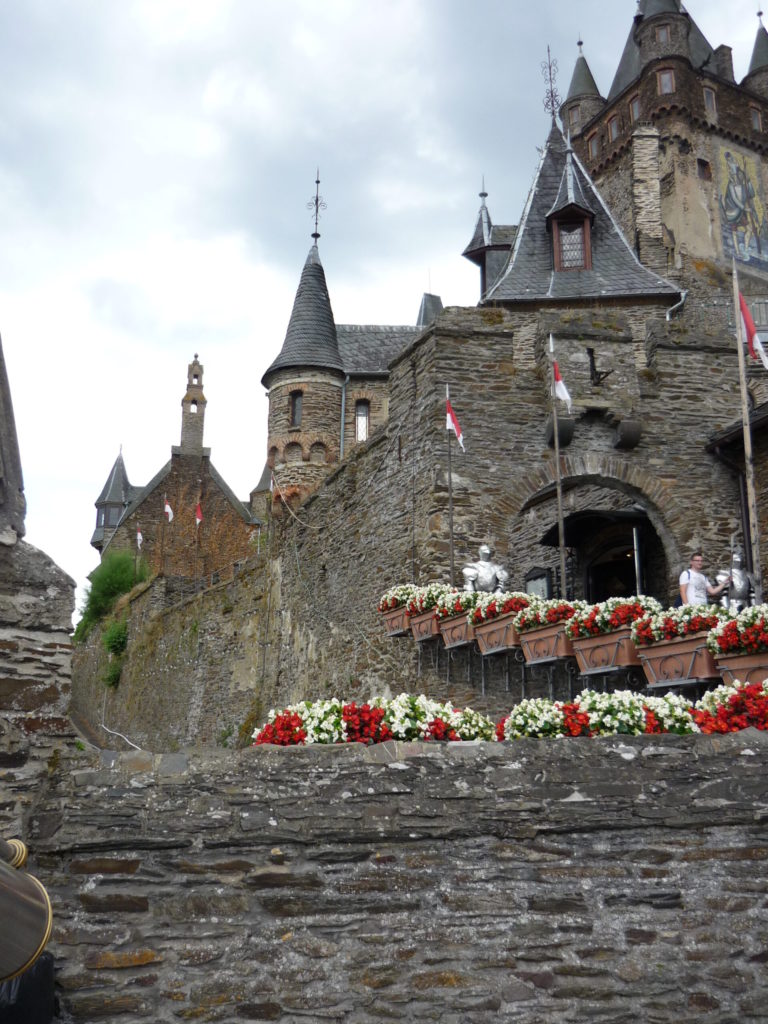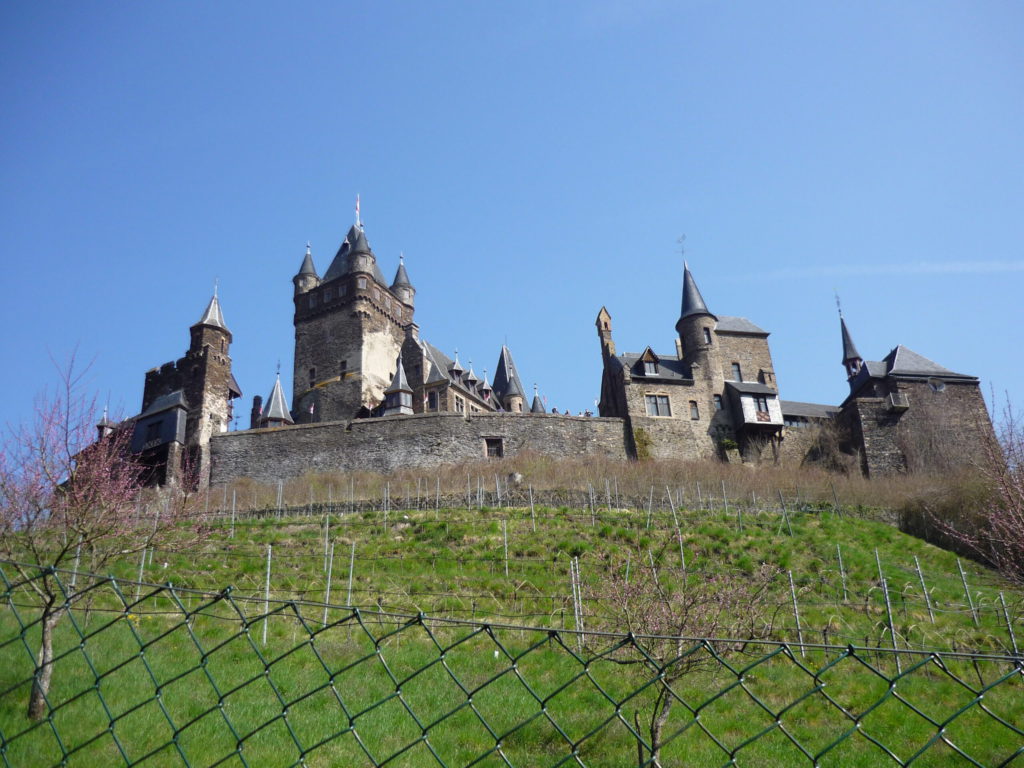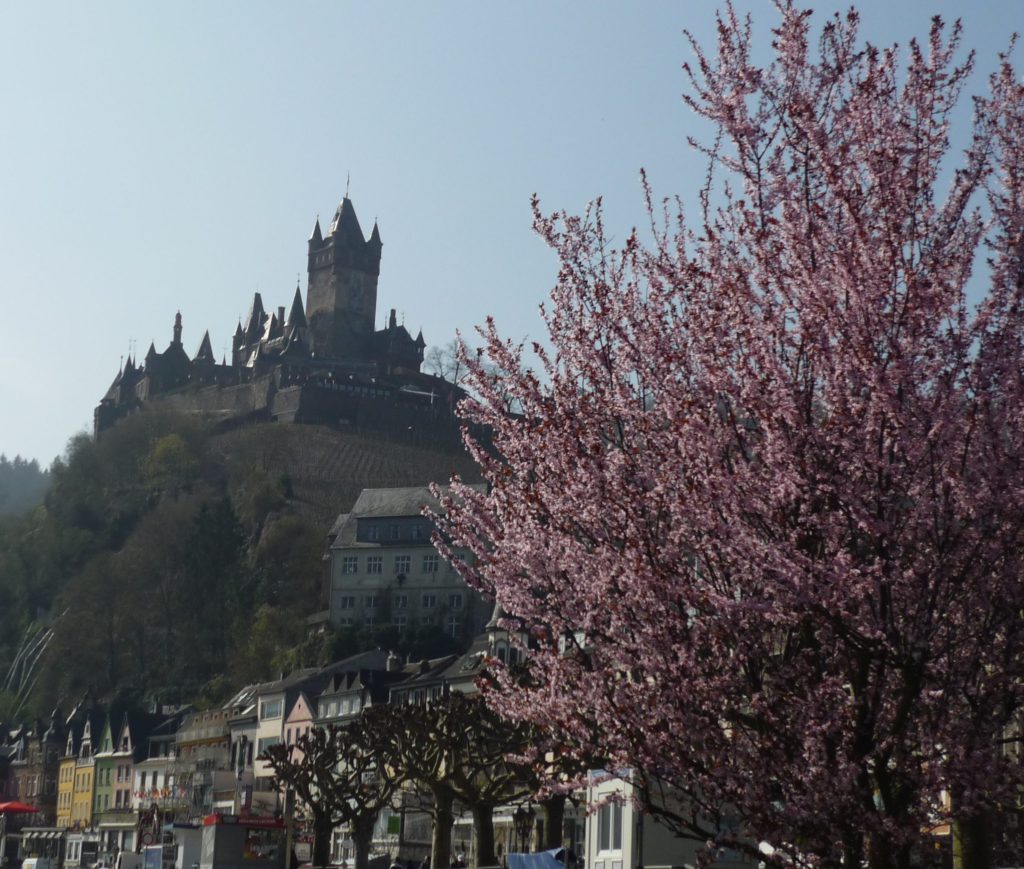 The high water tower in the town of Cochem is the inspiration for the Palace Agricultural Library in the first book in the series.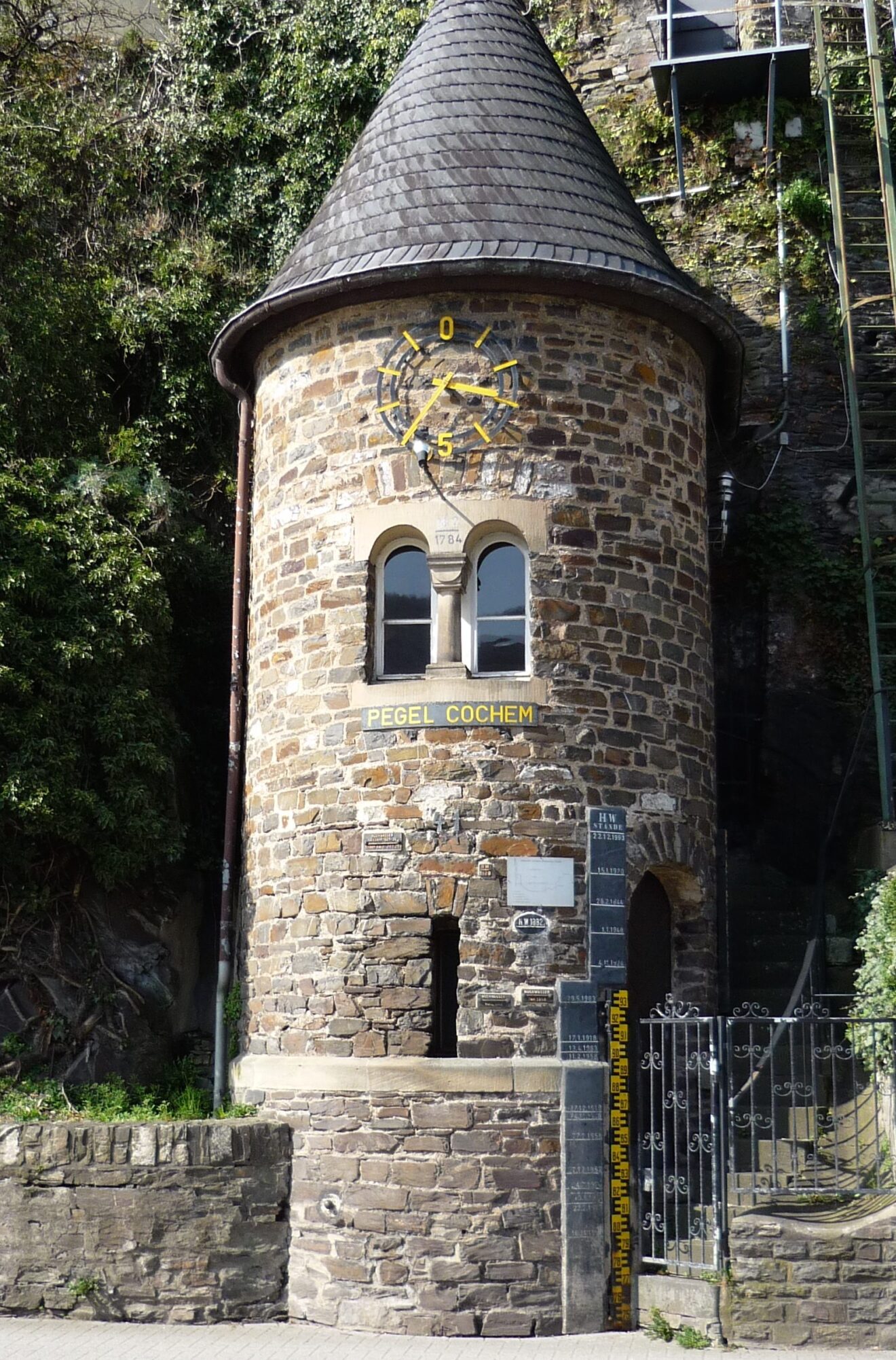 And the real city library of Cochem, the "Stadtbücherei."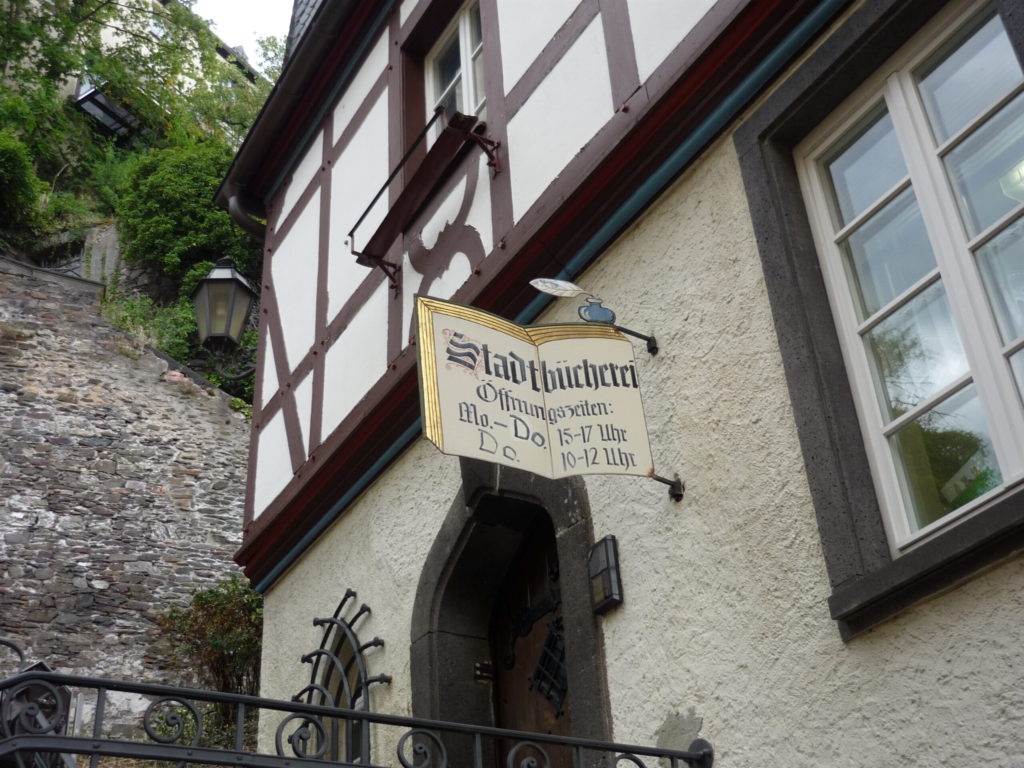 This is the REAL library in Cochem.
The sign says:
"City library
Opening times
Monday through Thursday 3 PM to 5 PM.
Thursdays 10 to 12 PM.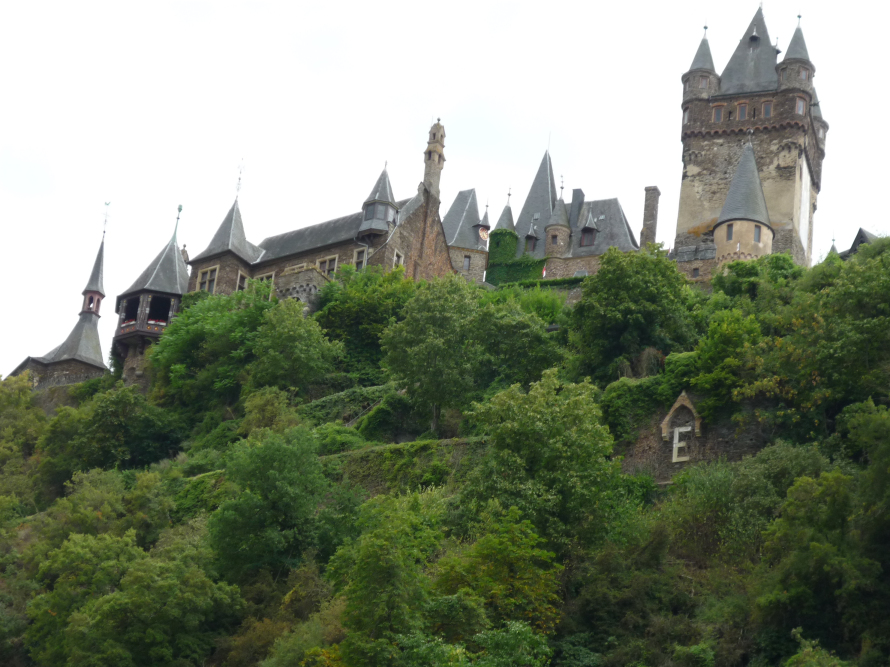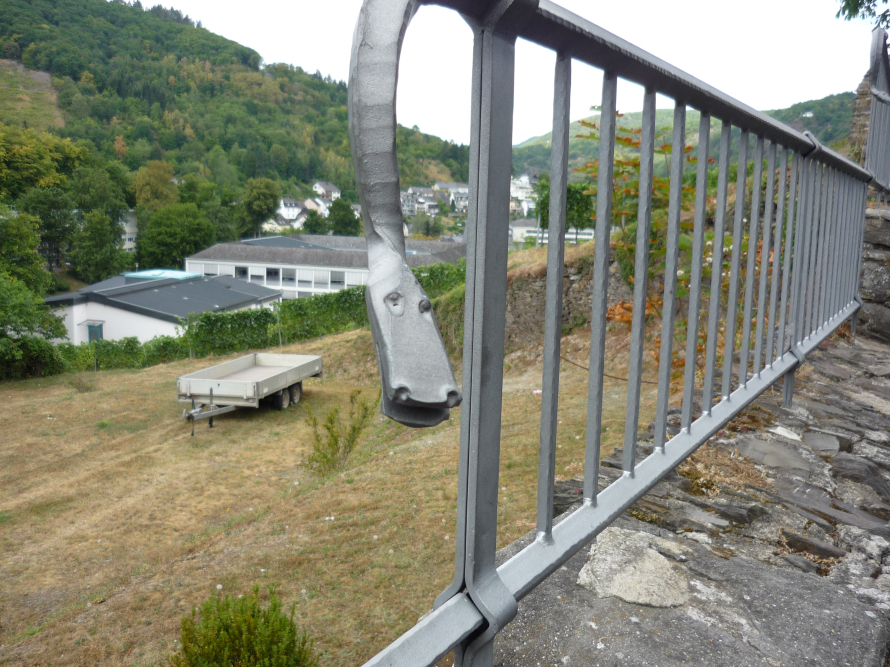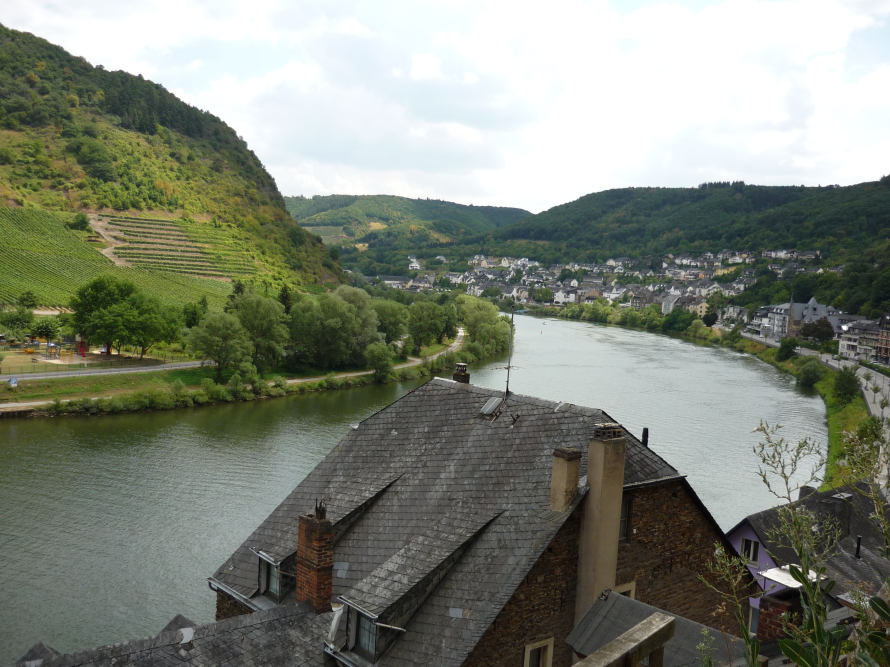 Want to take a mini-cruise on the Mosel River?
I still have to learn how to delete the noisy audio so you get authentic boat cruise sounds and me getting my camera explained to me. ©Laurel Decher, 2020.