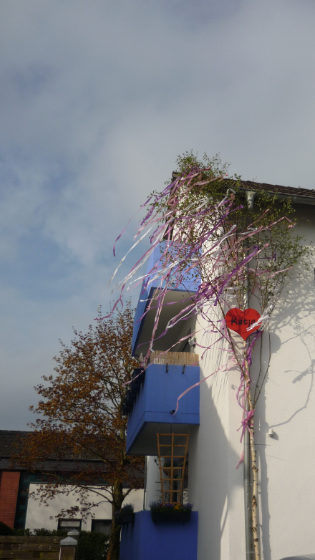 In Germany, May 1st is a sort of Valentine's-Day-on-Steroids
On the last night of April, birch trees pop up everywhere in this part of Germany. Young men put them up in front of their sweetheart's houses and write the girl's name in a giant heart hung on a tree.
It's a windy time of year. You can imagine the number of cable ties involved.
This is a country of engineers after all.
Fathers evidently offer traditional payment for taking the huge trees down again at the end of May.
Something about a case of beer. It's Germany, after all.
All this spring love leads to a lot of forestry. Last year was leap year and the girls put up the trees for the boys.
The local paper reminded birch tree customers to get a permit before cutting their tree in the forest. The local craft store sells waterproof streamers so your oversized Valentine doesn't leak dye on the white plaster front of the house.
Every village has it's own huge May tree. The neighboring village "sings in the May" every year. All around, a charming holiday, don't you think?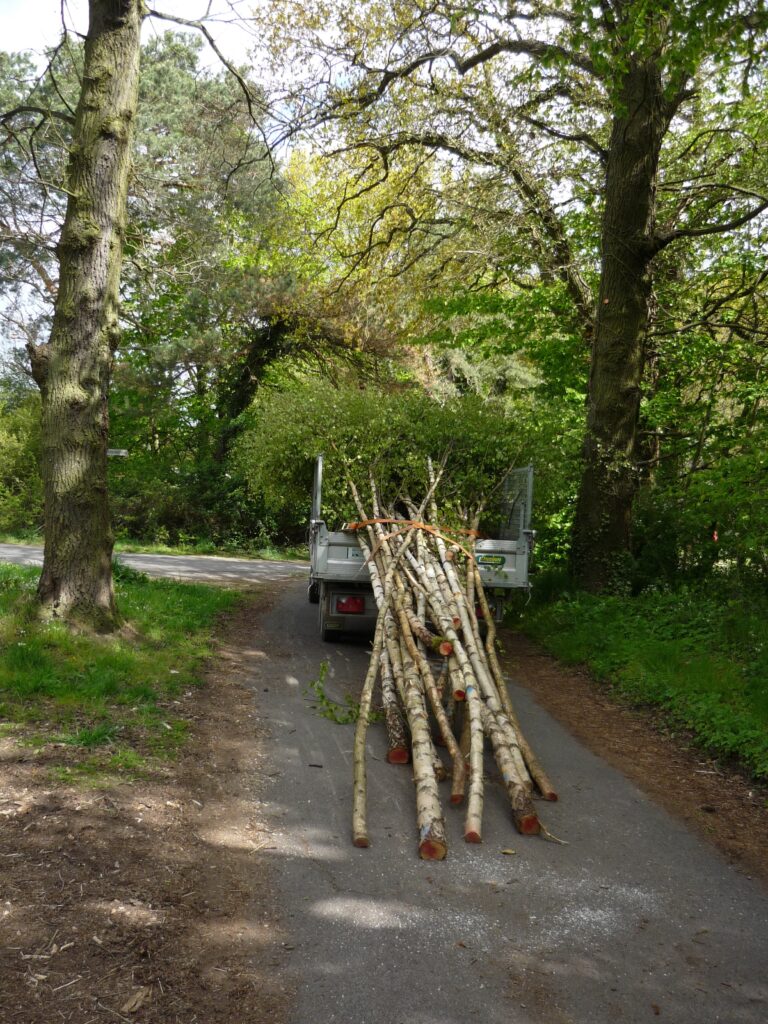 Save
Save
Save
Save
Save
Save
Save
Save
Save
Save
Save
Save