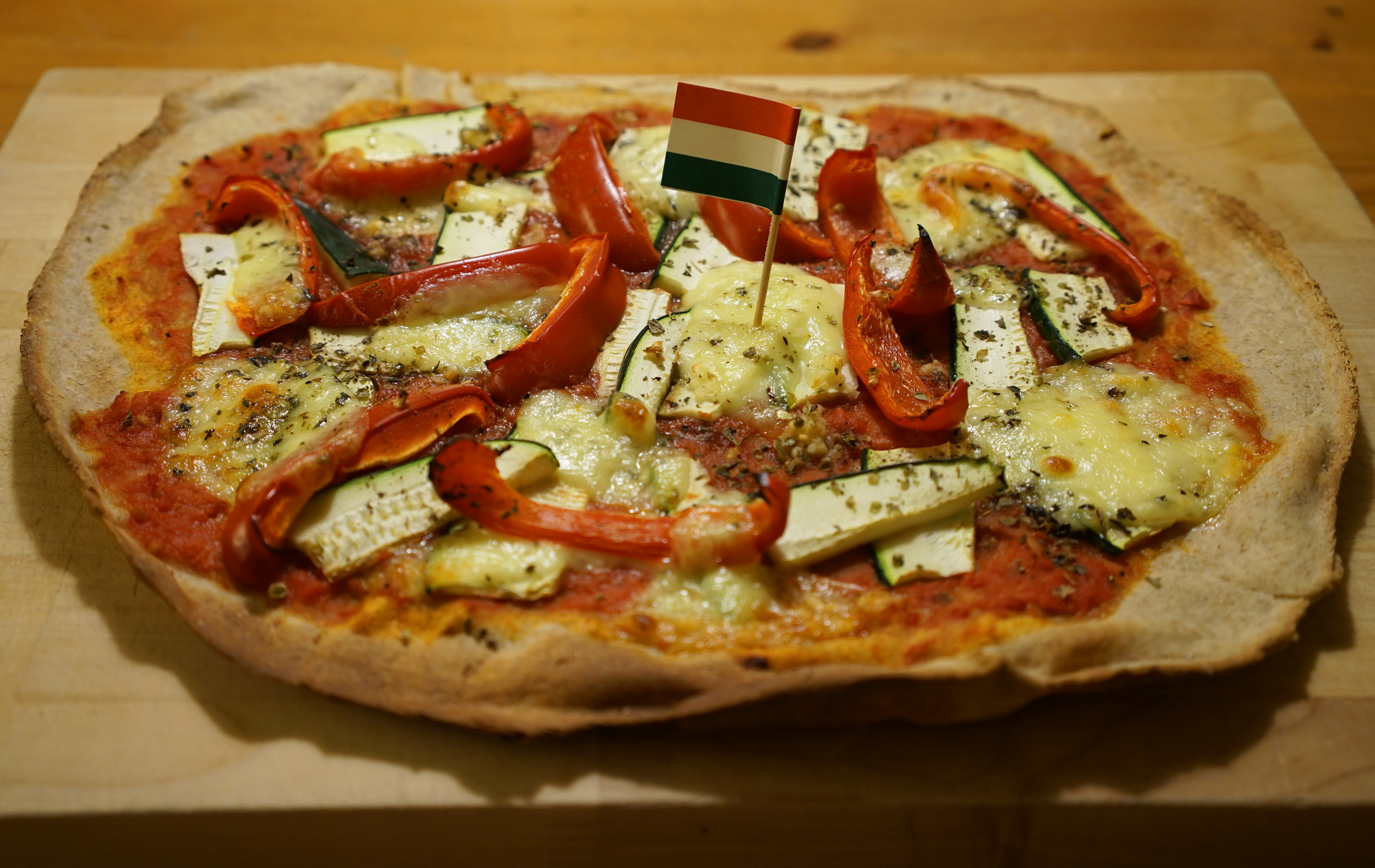 This summer, my brand-new middle grade book, TROUBLE WITH PARSNIPS, took up the vegetable portion of my brain (I heard that) so dinner was often shoot-your-own-sandwich.
We interrupt our veggie challenge for a moment to bring you a word from our sponsor:
If you'd like to try TROUBLE WITH PARSNIPS at your local library, you can recommend it on Overdrive. (See image below.) Thanks for the veggie boost!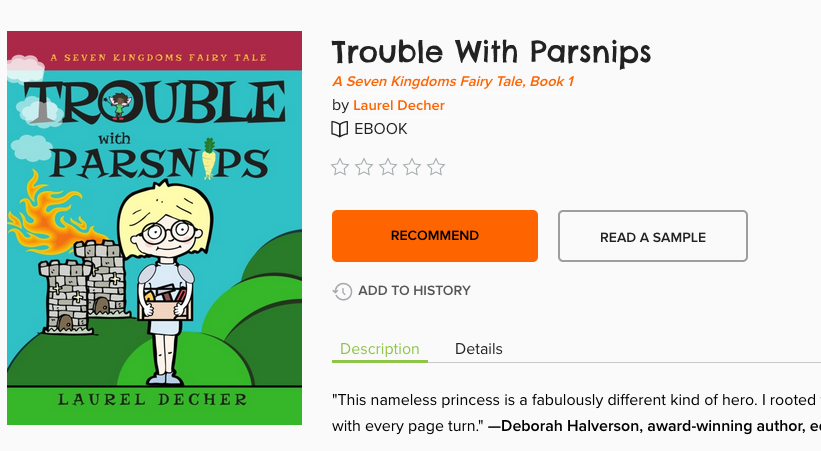 Back to our regularly scheduled veggie: To celebrate (and thank the long-suffering locals), I bring you (TA-DAAA!):
*****************************************************
The Veggie of the Week Challenge
*****************************************************
—No recipes will appear here in their entirety.
—No holds barred. If the crew orders out for pizza, you'll get the details here.
—At least one inexpensive vegetable must appear in the meal. (Honor of an epidemiologist!)
—Half-way healthy. An attempt at lower fat and whole grains will be made, but cream and cheese will inevitably appear. You've been warned.
Without further ado, this week's vegetable is:
We grew a variety called "Liebesäpfel" (love apple) that were very small this year because of the drought. Small green peppers are on this pizza along with the red pepper from the store (on sale this week even though it's November!) and zucchini. "Ace" is a favorite pepper variety that we grew both in Minnesota and in Vermont.
Pizza dough: our favorite recipe is from the KitchenAid mixer cookbook with 2 1/2 to 3 1/2 cups of flour. If you have a good mixer, you can easily double the recipe. (We left our mixer behind when we changed countries and electrical systems. Even if you use a good mixer, DO let the dough take up all the flour before you add more. Stroll by the working mixer and put a little more in every once in a while. You and the dough will be happier.)
2 1/2 tsp dried yeast, 1 c water (the same temp as your hand–it should feel like nothing), 2 tsps olive oil (the freshest you can afford), 1 tsp salt.
If you mix up the first 2 cups of flour with a big spoon in a bowl, your fingers don't get sticky. Dump it out on a floured board and add the rest, little by little, until you like the way the dough looks. German flour has more protein than American flour so the dough won't take as much.
IMHO, the key to EASY home-made pizza dough is adding a LITTLE flour at a time.
Pour a little olive oil in the bowl, turn the dough all around in the bowl so it's shiny. Cover it with a kitchen towel and leave it on the counter all afternoon to get nice and puffy while you do other stuff.
Treat it like a slow-cooker meal and make it in the morning. Or the day before. (If you refrigerate pizza dough overnight, it comes out even tastier. I cover it with plastic in the fridge.)
Half-way healthy: 1 cup of whole wheat flour and 2 cups of white flour keeps the half-way healthy dough from being too heavy. Or add a little toasted wheat-germ for more B-vitamins. Fresh mozzarella is inexpensive here and lets you use a bit less cheese. Tomato puree (not sauce) keeps the salt reasonable and the pizza juicy.
To anchovy or not to anchovy? A friend of mine always puts anchovy paste in the dough, but I haven't done that for a while. Not sure if it adds more protein than salt and fat. Does anyone know?
Cheap: Red peppers were on sale, maybe because it's still quite warm weather for November. We used to buy a bushel of each color pepper at the end of the season from the Farmer's Market in St. Paul (Minnesota) and then they were quite reasonable. If you freeze them ready to use (washed, seeded, and sliced), dinner is half-made.
Vote: Murmurs of mutiny! Oh no! The pizza stone method is too advanced for us. We have to wait between small pizzas because our pizza peel isn't big. Making pizza on a huge cookie sheet makes it's sturdy enough to pile on more veggies.
As people filled up with pizza . . . questions about possible pepperoni died away. A close call, but success!
I wish I knew how to make these pesto, tomato, mozzarella boats. We ate them in the Cinque Terre and they were marvelous: