1 can (16 oz.) pumpkin
2 cups sugar
1 cup vegetable oil
4 eggs lightly beaten
2 cups all-purpose flour
2 tsp. baking soda
1 tsp. ground cinnamon
1/2 tsp salt

Beat pumpkin, sugar and oil. Add eggs and mix well. Combine flour, baking soda, cinnamon and salt, add to pumpkin mixture and beat until well blended.
Pour into greased 15″x10″x1″ baking pan (jelly roll pan). Bake at 350° for 25-30 minutes.

Frosting: 1 pkg. (3 oz.) cream cheese, softened (6 T)
5 T. butter or margarine, softened
1 tsp. vanilla extract
1 3/4 cup confectioner's sugar
3 to 4 tsp. milk
chopped walnuts (optional)

Beat the cream cheese, butter and vanilla until smooth. Gradually add sugar, mix well. Add milk until frosting reaches desired spreading consistency. Frost cake. Sprinkle with nuts. Makes 20-24 servings.❈

**********Thanks to Debbie Clark for this much-loved recipe!!!***********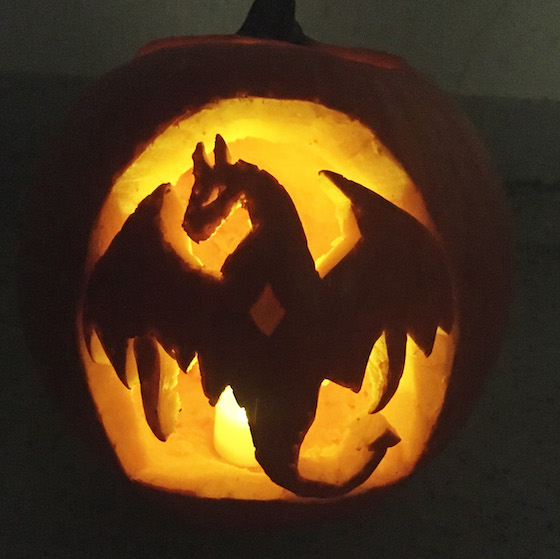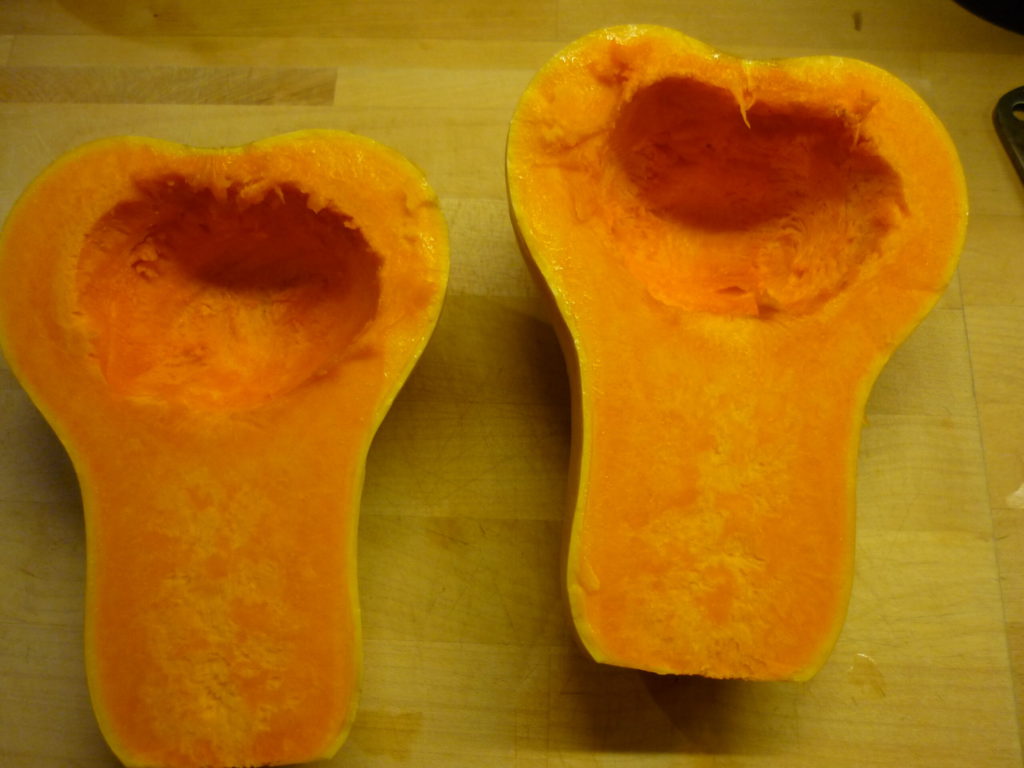 Bake butternut squash to make "canned pumpkin"
Cut open a butternut squash, scoop out the seeds and discard them. Place the squash, cut side down, in a 9 x 12 baking dish. Add about an inch of water. Bake at 350 F until tender when pierced with a fork. Plan for an hour, depending on the size of the squash, slightly less if you use convection.

Let cool. Discard water. Scoop out cooked squash. You need about 2 Cups for the recipe above. Puree it with a food processor.
Under Pressure With a Squash is the perfect companion to those pumpkin bars . . .
The eleven-year-old Saffron royals–they're twins–have their work cut out for them in this tale of dragon multiplication, cupid archers, and a magical squash submarine . . .
Perfect for 9 to 12 year-old readers with a taste for funny and exciting adventure. 🙂