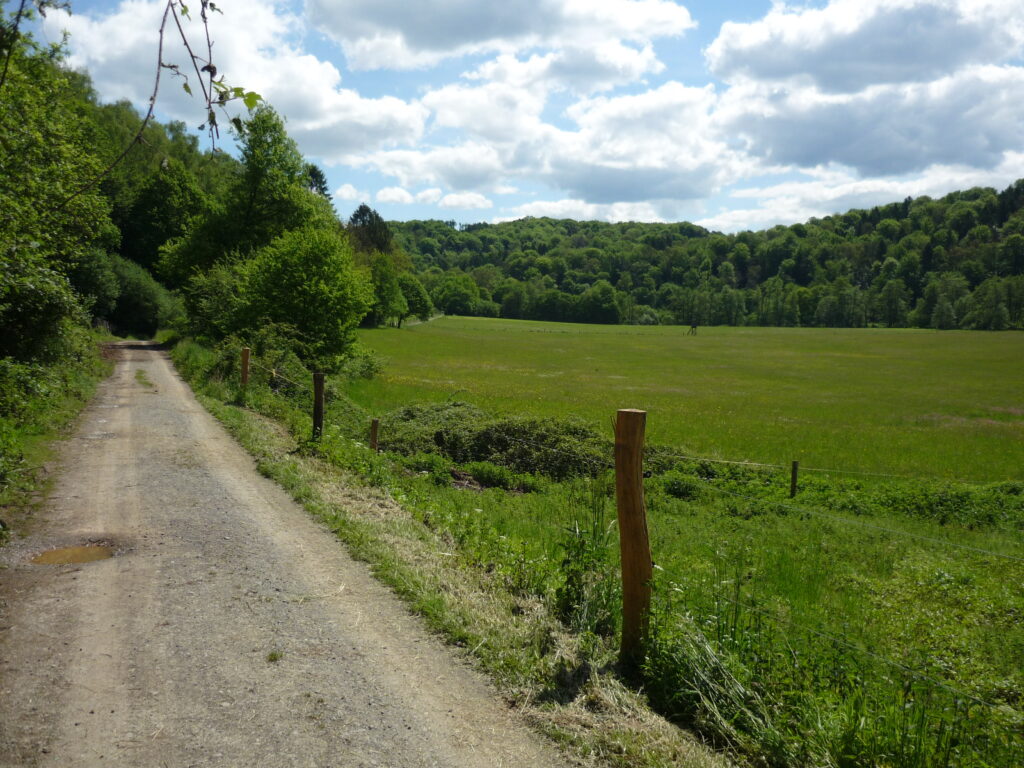 The Naafbachtal is a long valley full of meadows, originally slated to be a reservoir, and now a nature reserve. The lovely little Naaf brook babbles alongside the trail, wildflowers bloom in all colors, the leaves rustle in the breeze, and the birds are singing like crazy.
The resident zoologist says it's perfect habitat for kingfishers.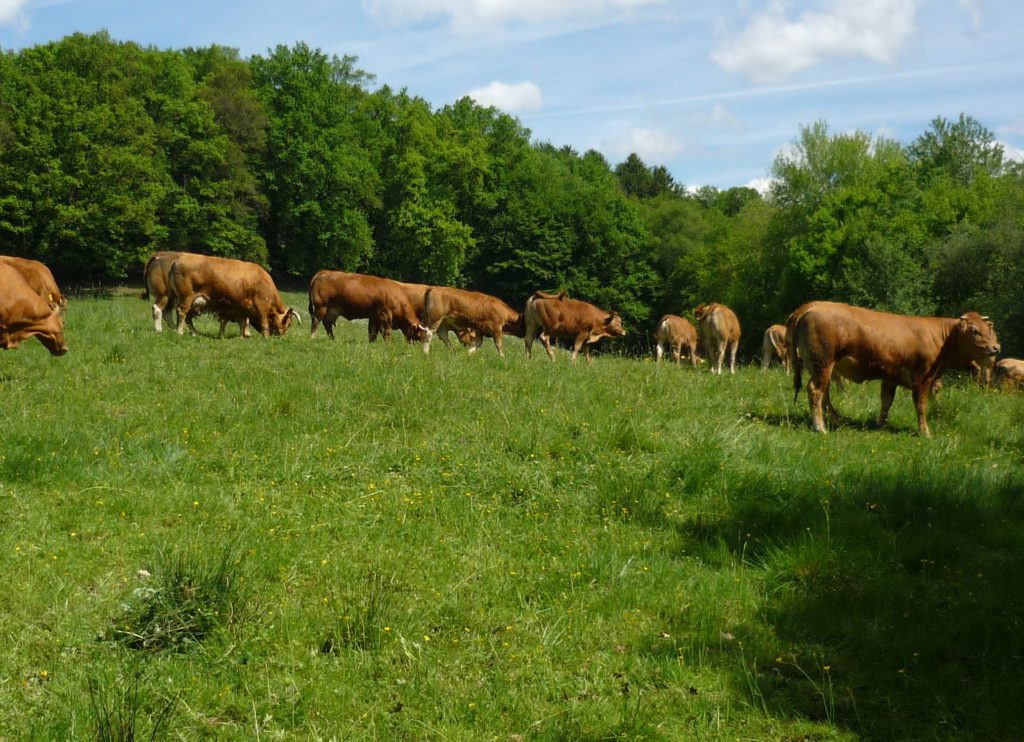 Herds of cows graze among the buttercups, like Ferdinand before the bullfighters came looking for him. But no ones coming to make these happy German cows fight in the ring.
Presumably, the cows' mission is to keep the vistas intact, one mouthful of grass at a time. They're doing it very well.
But whoever had the task of picking out livestock had fun. The next field had white cows.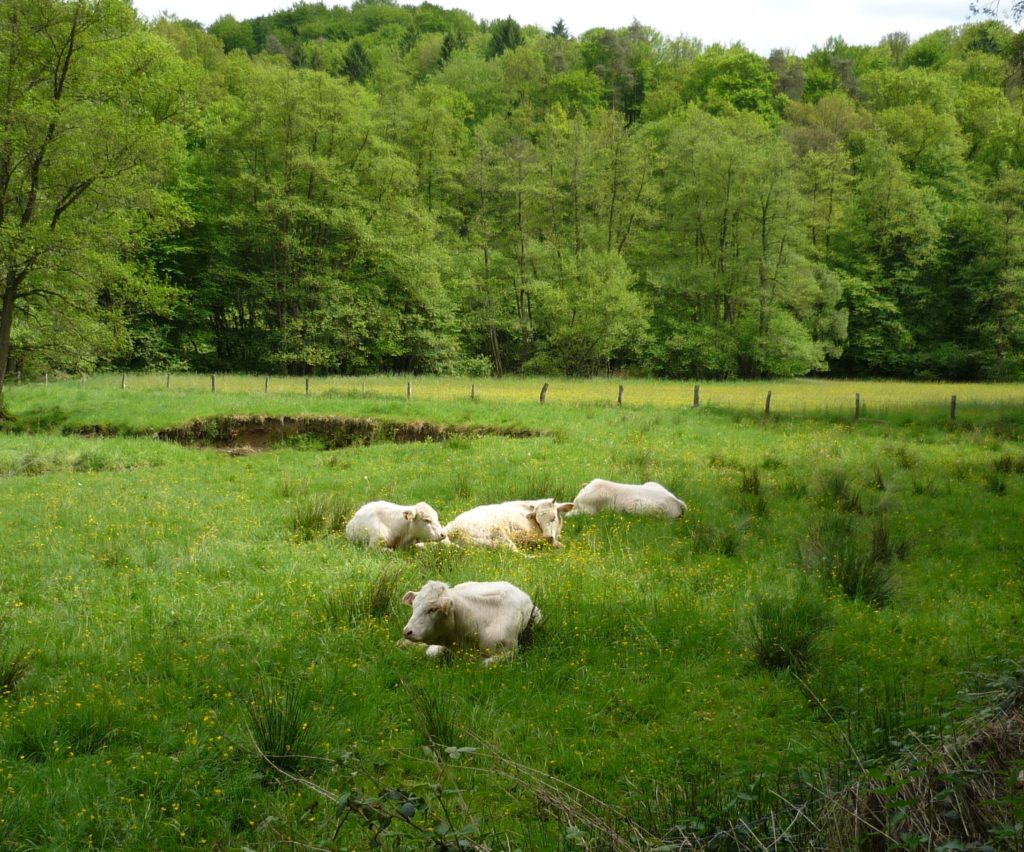 And the next one had. . .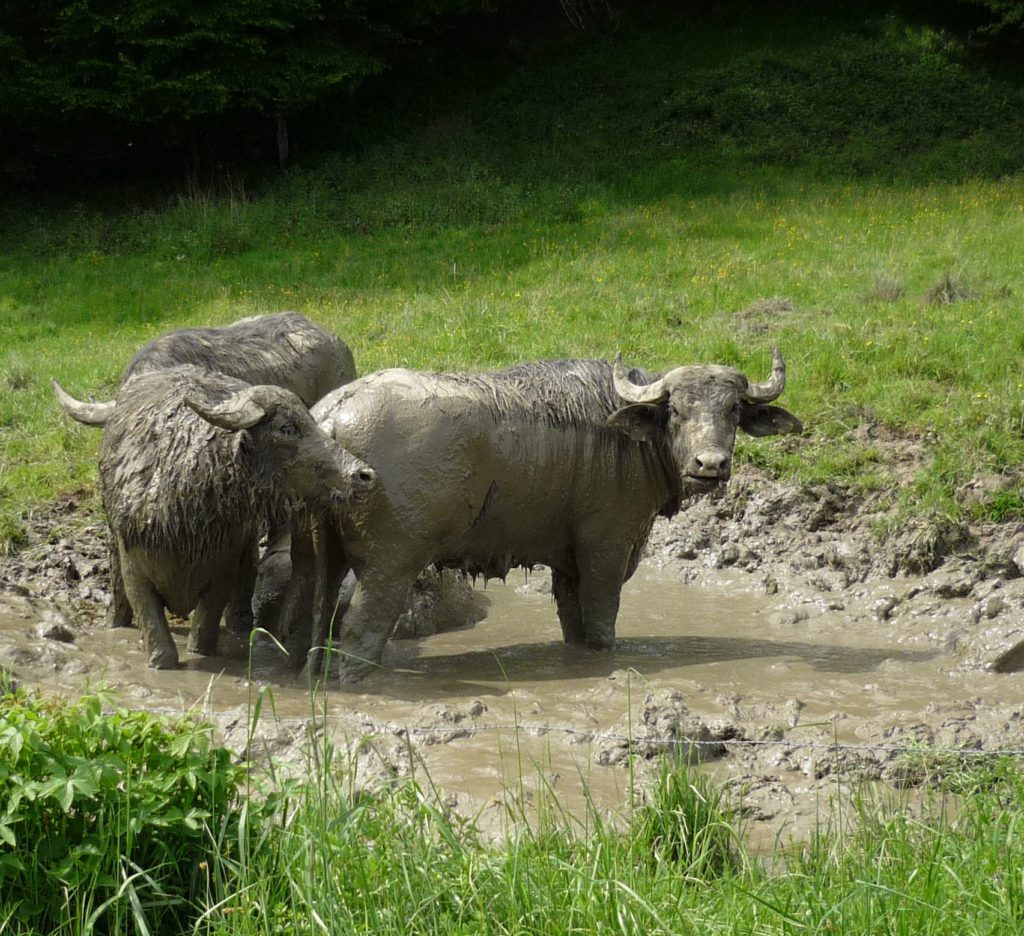 Water buffaloes.
Everyone stopped and took pictures because it's a classic set-up, development, and twist. So the next time you have a boring old brown cow scene in your work-in-progress. . .
Remember the water buffaloes.
______________
If you'd like to stay in touch, sign up for my Reader's List. Once a month, I share new middle grade fiction, story-related freebies, and/or related blog posts. If it's not your thing, you can unsubscribe at any time.
Save
Save
Save
Save
Save
Save
Save
Save
Save
Save