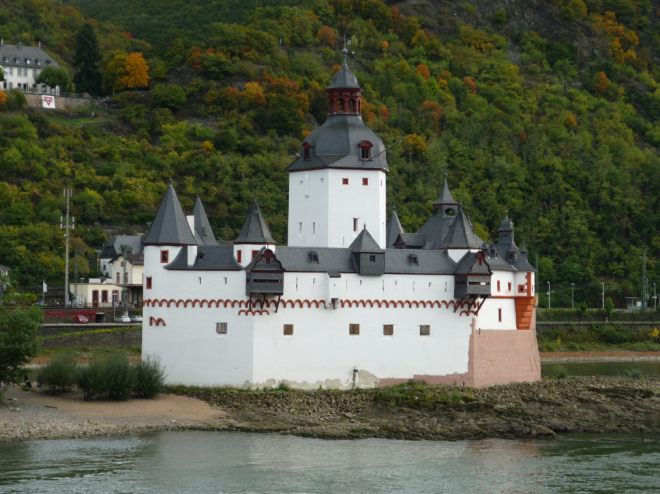 When we travel these days, we often drive or fly.
In earlier times, the rivers were the highways. Big and long rivers, like the Rhine River in Germany were important for delivering people and things.
[Is that why Amazon is named after a river in Brazil? I don't know, do you?]
If you visit, you can stay at the nearby youth hostel or the YMCA hotel in another castle, high up in the village of Kaub. Down at the Rhine riverbank, you take a small ferry across to the island.
This castle is the perfect place for collecting tolls from ships bringing cargo up and down the Rhine River. If you've ever seen a modern tollbooth, you'll agree that this is about the fanciest tollbooth ever!
The first tolls were collected almost 800 years ago in 1257. The castle changed hands several times and new parts were added and reinforced. The Prussians finally stopped charging ships tolls here in 1866. Since 1946, the castle belongs to the state of Rhineland Pfalz in Germany.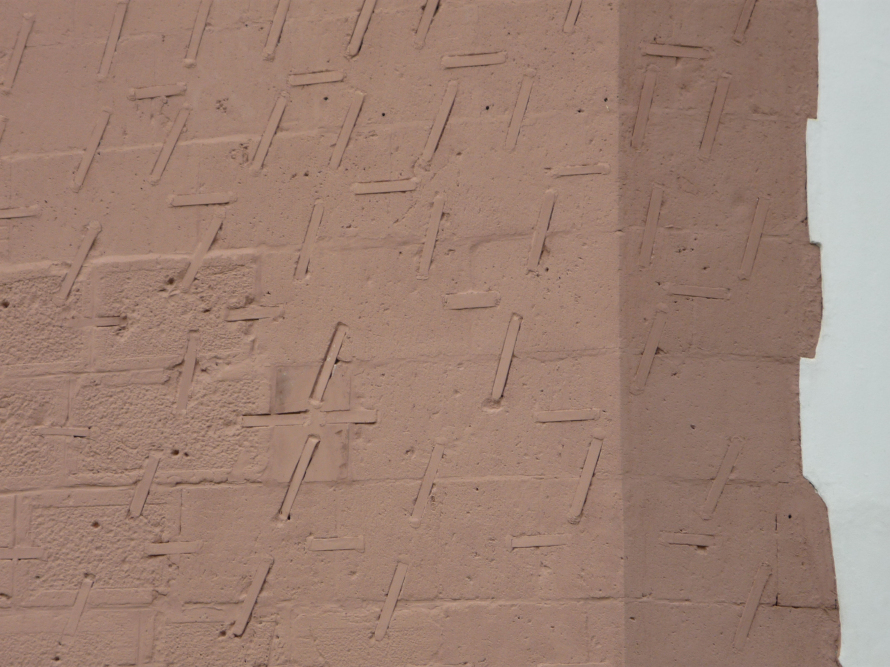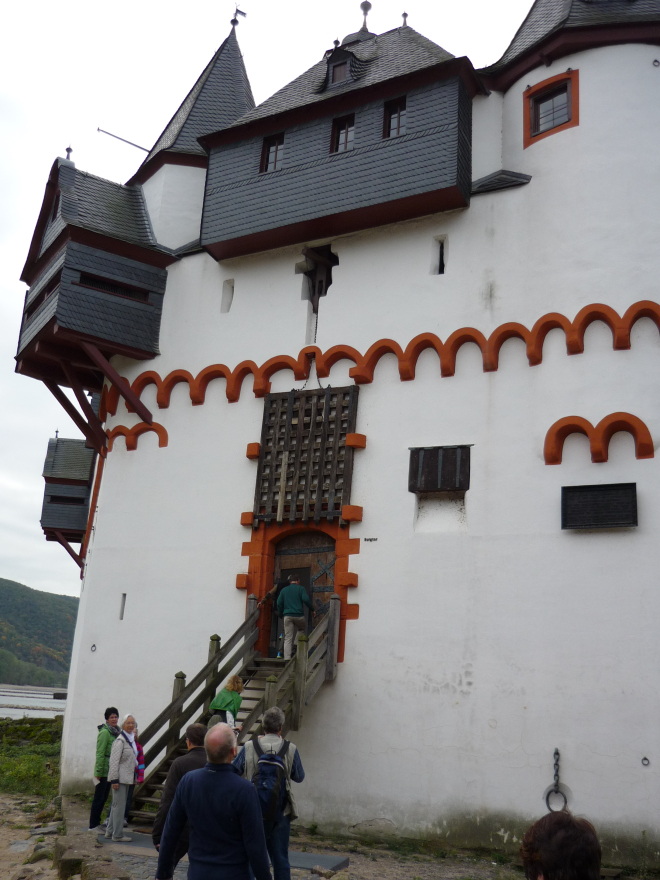 Tired of the view from your window? Take a mini-tour of an 800-year-old tollbooth. #SevenKingdomsFairyTales

Tweet