In 2017, I participated in the local community garden for the first time. A new growing season is always a hopeful time for me. No weeds. The dream of the perfect garden hasn't been marred by reality.
Since then, the garden has thrived.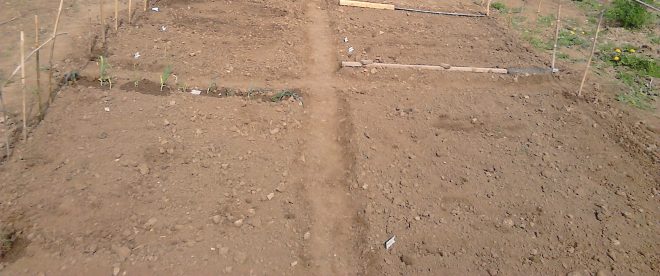 The day before yesterday, I was given my first garden plot since we moved to Germany. Turning over the soil stirred up surprising feelings.
It's an International Garden so the invitation was in German and in Arabic
My fellow gardeners are from Egypt, Eritrea, Afghanistan, and Germany. People were talking about melons, chilis, peas, and pole-beans. I'm very curious to see what will grow.
We had a lot of animated conversation in several languages while we got the garden beds ready. The way people grow food is as much a part of their culture as the way they eat it. Several gardeners had advanced training in agriculture in their home countries, but everyone dug right in.
Some of the most fertile in the world. I also learned a new word for dirt. 🙂 Löss (German) and loess (English) refers to the kind of yellow-brown clay-ey soil that is typical of the Rhine and the Mississippi.
In Pearl S. Buck's classic novel . . .
The Good Earth, the land has the power to bring riches and a new life to a poor farmer. (And, of course, new troubles because a novel is about the way we deal with the challenges, right?)
What will these new gardens bring into our lives?
Fruits, vegetables, flowers, barbeque parties, cake, friendships, and maybe a few more roots to this new home.
Is your garden still buried in snow? What are you planning to grow this year?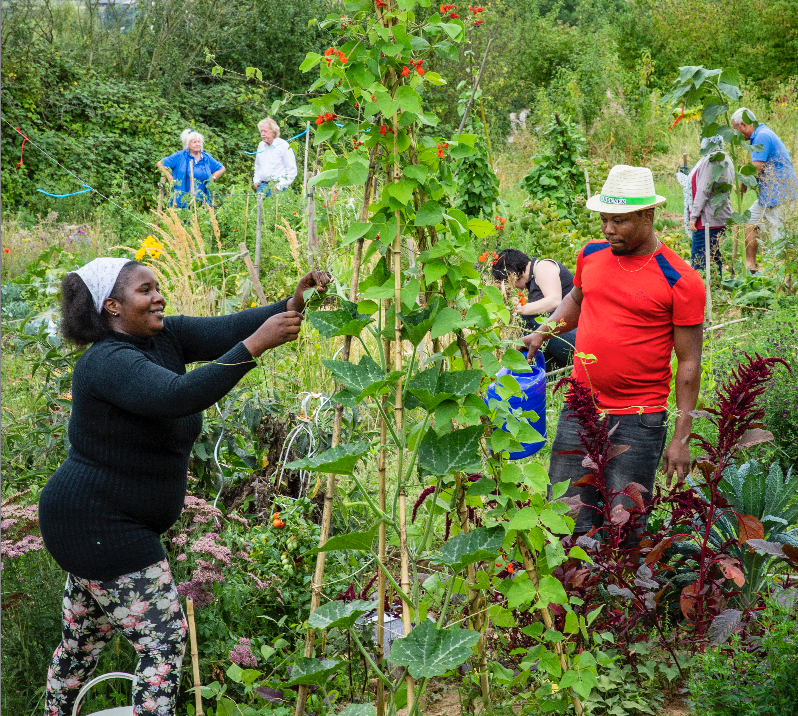 For more about what the garden has become . . .
The local construction supply market–think Home Depot–has a magazine highlighting their products. One month, a team of reporters visited the international garden and wrote up a wonderful article.
Next spring (March 2024), watch for these beans to come up . . .
In the last few years, we've all had big challenges–I won't repeat them here. In a real way, this new book for ages 9 to 12 grew out of the international garden.
When you have a garden, you can share with others. When you welcome others, you start to feel at home.
Note for Giant readers: Please don't eat the beans!