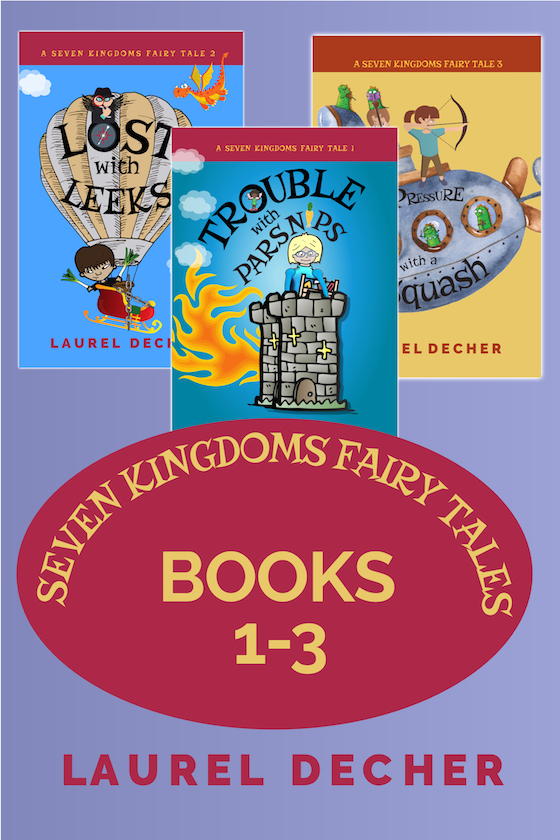 The first collection of Seven Kingdoms Fairy Tales all in one place!
Three full-length books in one!

Follow the hilarious adventures of a princess who defends her castle and wins a name for herself, a perpetually lost prince who learns how to lead, and a team of royal twins who face test after test to protect their beloved dragon. 

1. Trouble With Parsnips, A Seven Kingdoms Fairy Tale, 1; 

2. Lost With Leeks, A Seven Kingdoms Fairy Tale, 2; and 

3. Under Pressure With a Squash: The Multiplication Problem, A Seven Kingdoms Fairy Tale, 3 

Now in a single volume.
__________________
Whether it's speaking up at a feast, reading a map, or taking a test in a strange kingdom, Seven Kingdoms Fairy Tales are all about finding more magic in your life.
One lucky child gets the perfect leadership gift.
If only the fairies would remember the training wheels!
Yiiiiiiiikes!
__________________
For ages 9 to 12. Read in any order.
Perfect for fans of funny, fast-paced fairy tales like Jean Ferris' Once Upon a Marigold or E.G. Foley's The Gryphon Chronicles.
Also for friends of entertaining adventure stories. . .with a side of handy life skills. (Jacqueline Davies' The Lemonade Wars or Shannon Hale's Princess Academy.)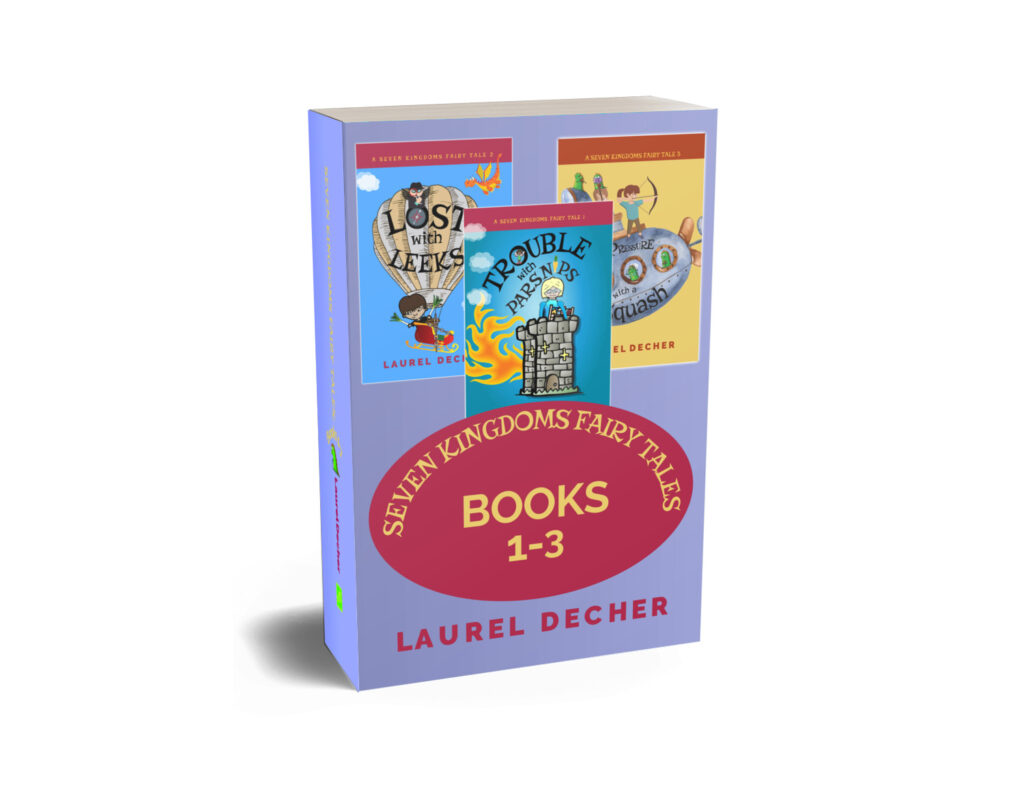 Spend time with smart kids on a mission in the fun & magical world of the Seven Kingdoms!
Paperback

Hardcover
ebook/Kindle

It's the lie-down-on-the-carpet-and-read edition!
752 pages
Royal Octave size 🙂  of 6.14 x 9.21 inches. 
Royal Octave is ever-so-slightly taller and wider than the single story books (6 x 9 inches).
Print edition is more compact for taking along, but still comfortable to read. (About the same as the original hardcover Harry Potter books.)
Updated illustrations
Get MORE story for less. Save, no matter which edition you choose.
It's a nice, BIG present
Read all afternoon? all day? all week? It's up to you.
A Side-By-Side Comparison
Trouble With Parsnips: Single Title
Trouble With Parsnips in Seven Kingdoms Fairy Tales: Books 1-3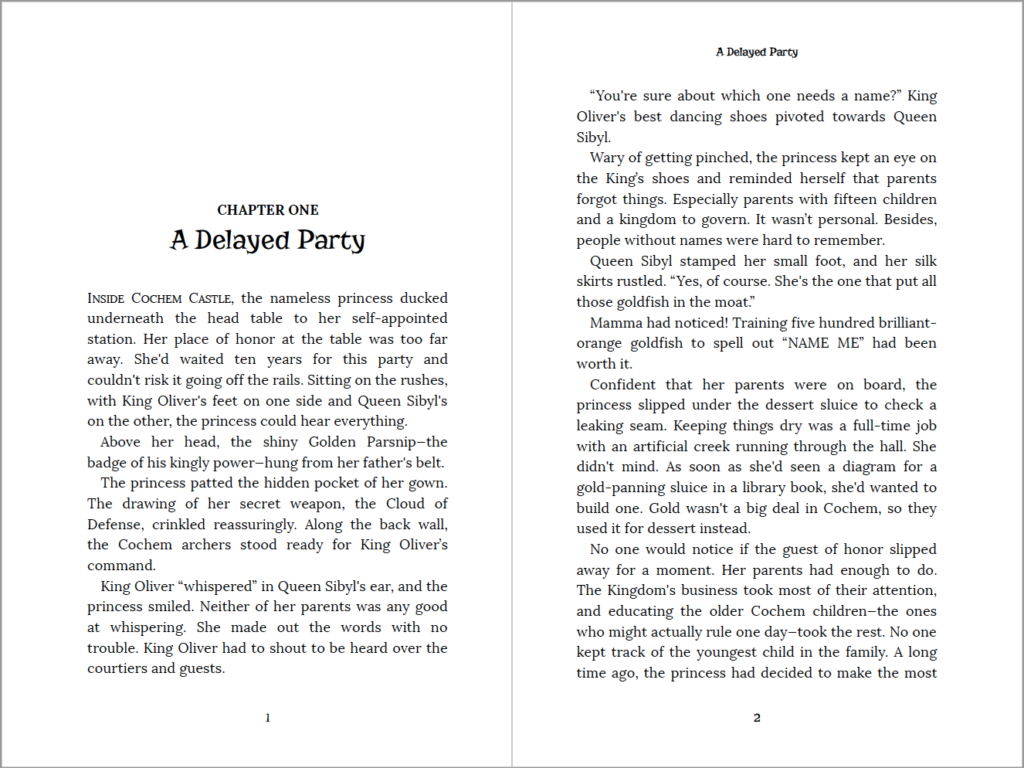 Trouble With Parsnips in Seven Kingdoms Fairy Tales: Books 1-3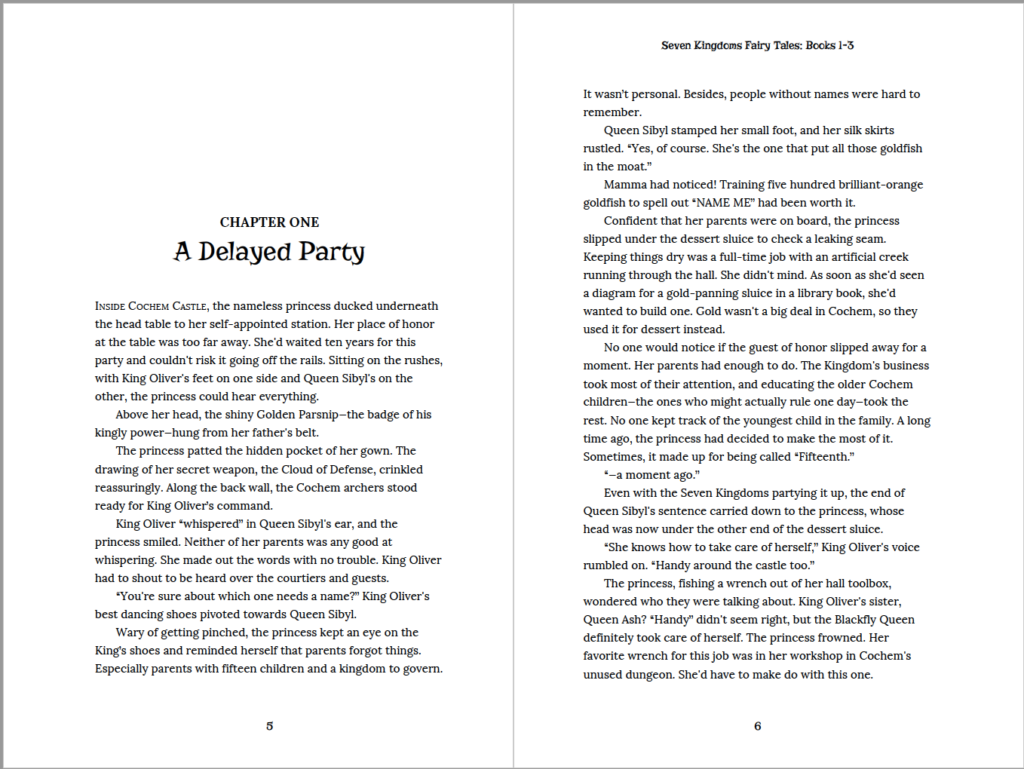 Available wherever good books are sold.