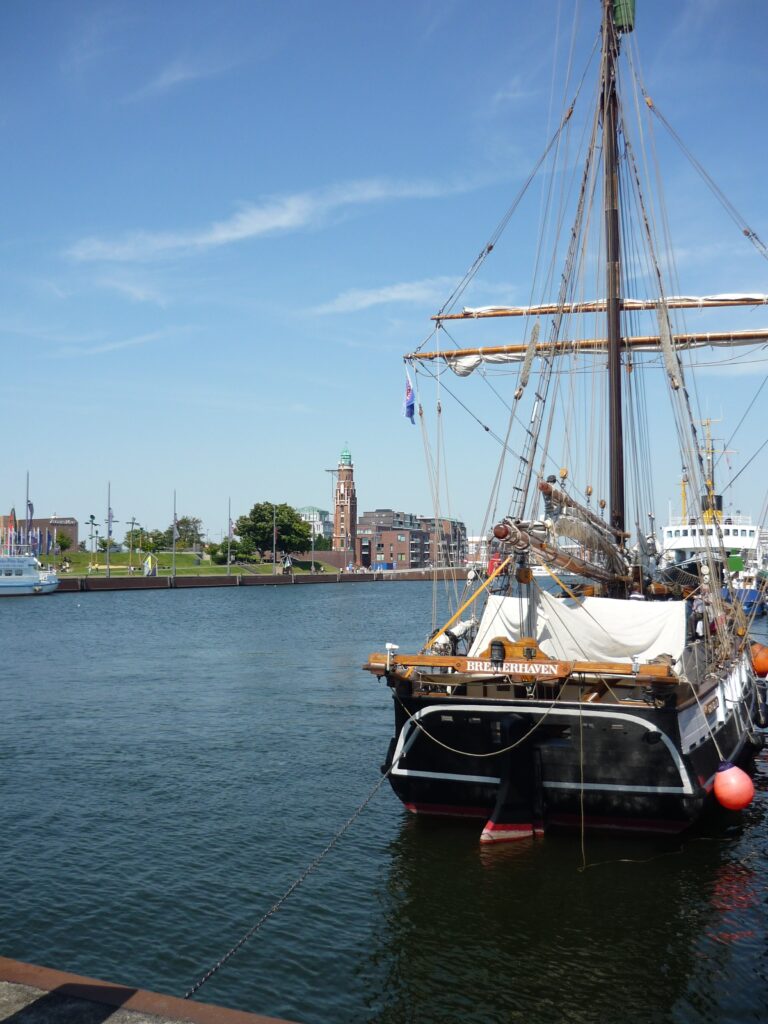 Last week, my family and I visited the German Emigration Museum in northern Germany. The museum is in Bremerhaven, literally "Bremen's harbor", so there are ships, a complicated harbor lock, and lighthouses. From the outside, the museum is big and square, but the inside is much more like a Disney experience.
At the ticket counter, we were each given a passport with a key card and a person's name and invited to follow that person's story through the museum. We waited on the wharf at night, boarded the huge ship and got to see the accommodations for each era of immigration–most were pretty terrifying. Then we "arrived" at immigration and eventually at Grand Central Station in New York City.
Having made this trip many times ourselves, it was really, really easy to imagine ourselves in the plight of our relatives. Would we have cleared immigration in those days? Would we have had all the right answers to the border crossing questions?
My husband's aunt emigrated to the U.S. and my great-grandparents on both sides did too. The museum provides laptops so you can find out what ships your own relatives traveled on, what ports they left from, and other interesting details. It's a surprisingly fun detective activity to do with your kids.
You can research your past even if you can't get to Bremerhaven using a free trial membership for 14 days on Ancestry.com or with the free Ellis Island passenger search.
Within the frame of a museum, their hardship looks like a grand adventure. It helped us frame our own adventure, in the opposite direction, when we immigrated to Germany three years ago. It makes me want to write a story with time-travel.