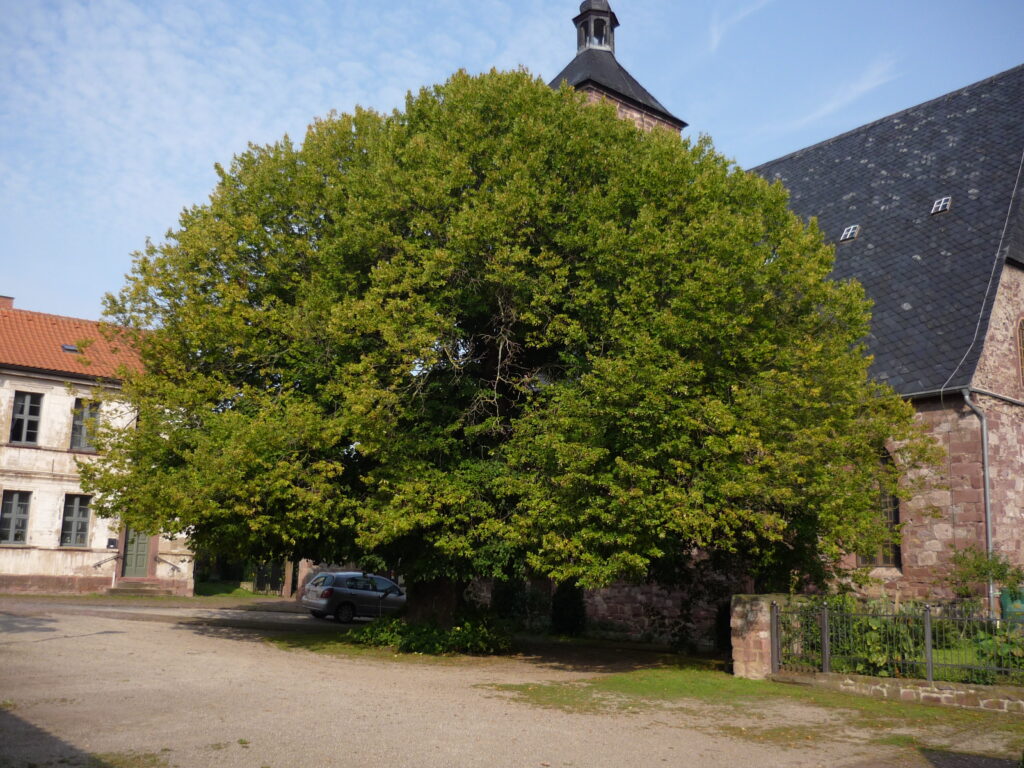 This 1,000 year old linden tree has such a perfect shape from the outside. A really old tree gives me a new perspective on life and how long it takes to grow something beautiful.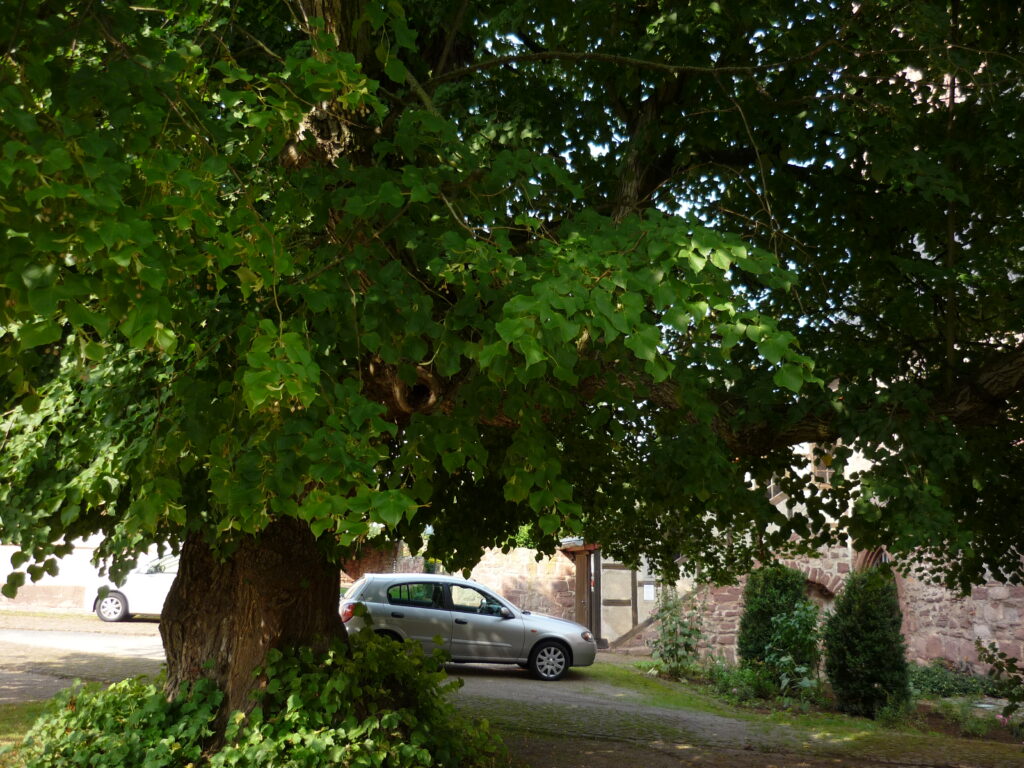 This one almost certainly saw a procession of Emperors passing by. It's very near the open-air museum of Tilleda, a kind of "Emperor rest-stop" as old as the tree.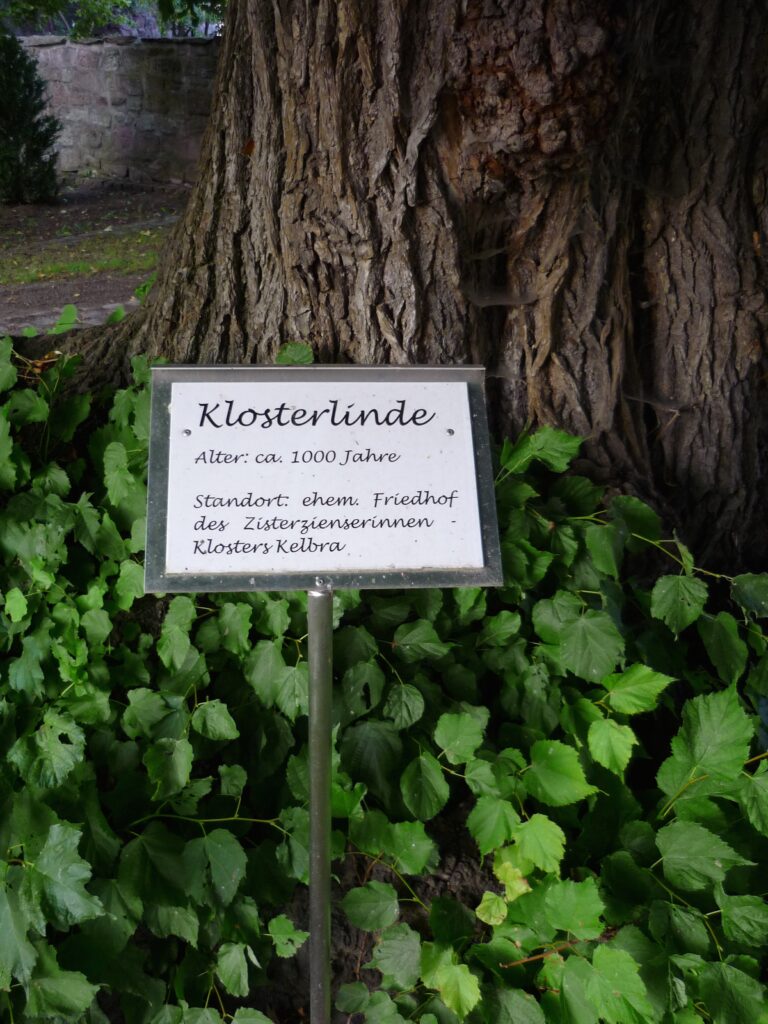 The sign says this tree stood in the cemetery of a Cistercian convent, in the village, Kelbra. The tree is still here, but there's no sign of the cemetery.
Things look far from effortless on the inside. View up into the heavy branches. Some were braced against the trunk with huge straps.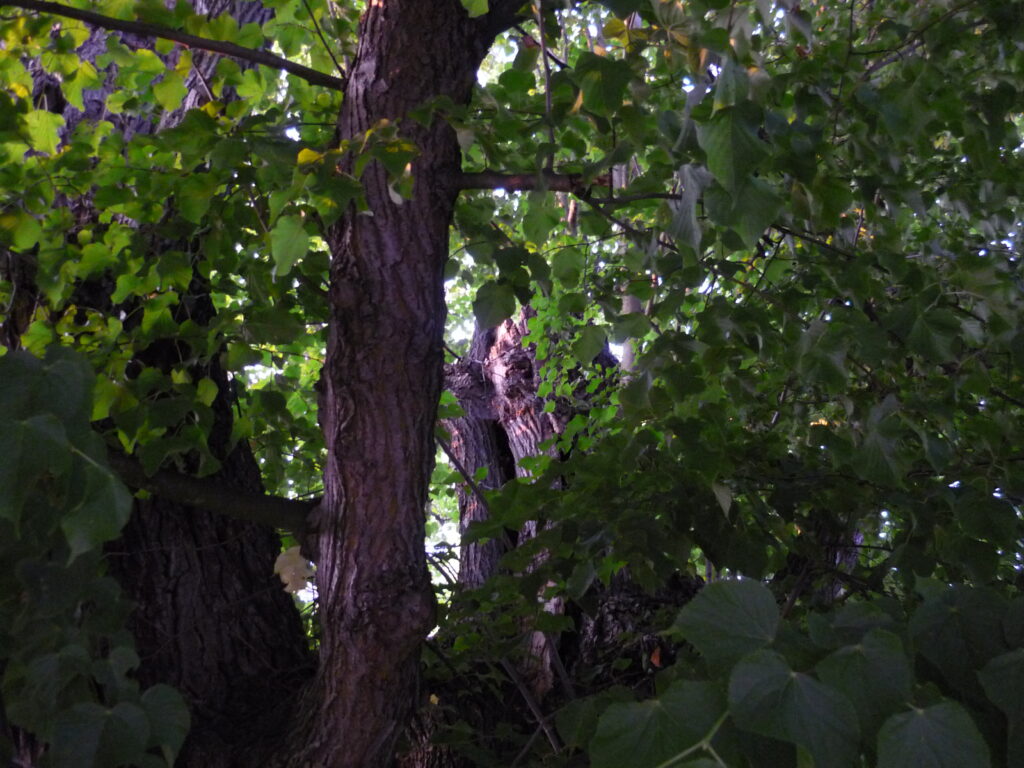 It's a comfort to see a tree loved so well. I recently went to a reading where the author said the content determined the shape of the book. A tree makes it really clear how much the shape of anything depends on the space around it.
If you love old trees, you might like this epic tree too.
______________
If you'd like to stay in touch, sign up for my Reader's List. Once a month, I share new middle grade fiction, story-related freebies, and/or related blog posts. If it's not your thing, you can unsubscribe at any time.
Save
Save
Save
Save
Save
Save
Save
Save
Save
Save
Save
Save
Save
Save
Save
Save