I recently came across another inspiring example of using your inheritance to create something new.
Alessandro inherited 500 olive trees with his grandfather's Sicilian property. Most people look at 500 olive trees and think olive oil, but Alessandro had a different idea: soap.
His engineering Ph.D. comes in handy for designing the tools he needs to create Saponi & Saponi's soaps from local ingredients: bay laurel, prickly pear, oranges, honey, and, of course, olive oil.
Creativity isn't limited to soap from olive trees. All around the house, his environmental worldview is in practice. A solar panel is installed just inside the gate. He has his own water purification and passive hot water systems and his house is heated with olive, persimmon, and pine grown on the property.
I'm fond of the sustainable mowing team: a horse and a donkey who are clearly good friends.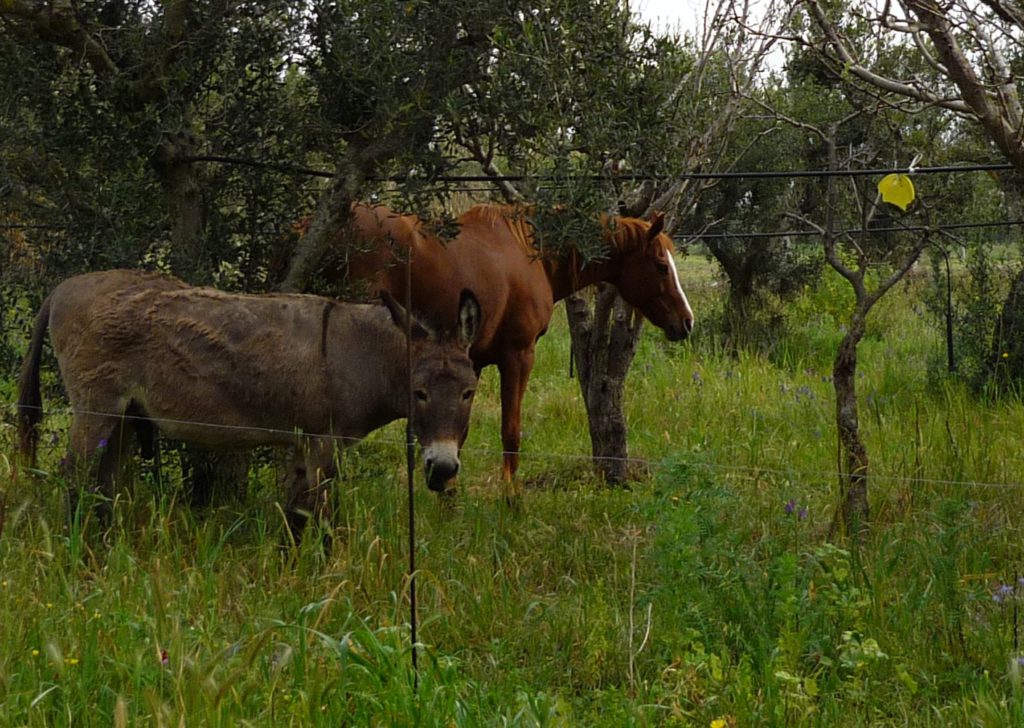 We got a glimpse into the culture of soap-making in the soap museum. The guided tour includes Alessandro's steadily growing collection of soaps from around the world and an exhibit about the soap-making process (in English and Italian.)
I loved his story about the way soap is made in Aleppo–may peace come there soon!
Most scents fade away in traditionally hand-made soaps because of the long curing process. Aleppo soap is the exception. It's a dark green color because up to 50% of the soap is bay leaf extract. It's also a cube shape, rather than a bar, because the liquid soap is poured out in a thick layer on stone or tile floors, rather than in shallow frames and then cut.
Maybe the story feels even stronger if you hear it while standing in a stone building where olives were once pressed. The soap museum's cool stone walls must be very welcome when the hot Sicilian sun arrives. Plain square tiles cover the floor, unpainted versions of the vibrant tiles common in this region. Local products, used creatively, yet again, this time by taking the decoration away.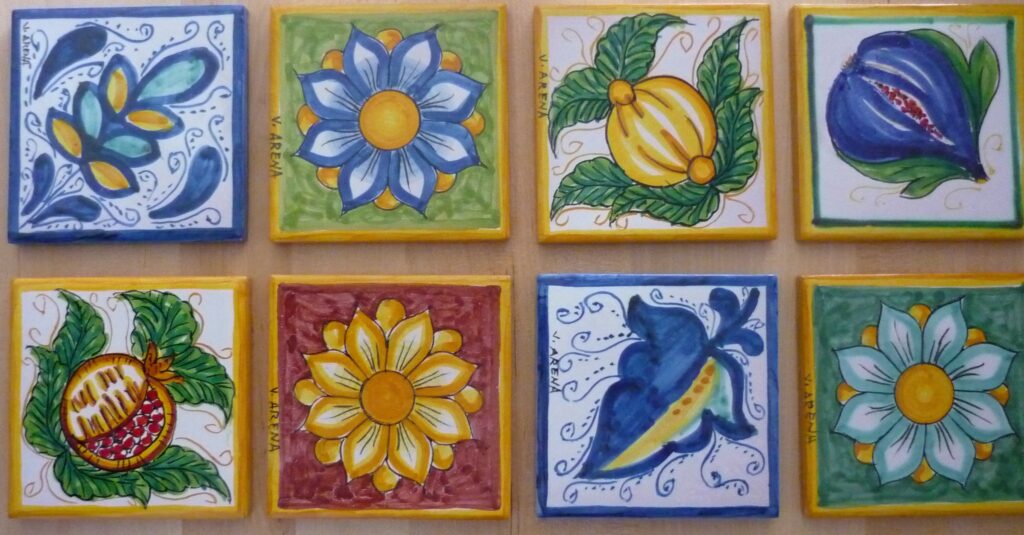 Ceramic Artist: Vincenzo Arena
That brings me to questions I've asked before:
What in your life could be transformed into something new?
Or something beautiful?
How could you give new life to something you've had a very long time?
If you'd like to stay in touch, sign up for my Reader's List. Once a month, I share new middle grade fiction, story-related freebies, and/or related blog posts. If it's not your thing, you can unsubscribe at any time.