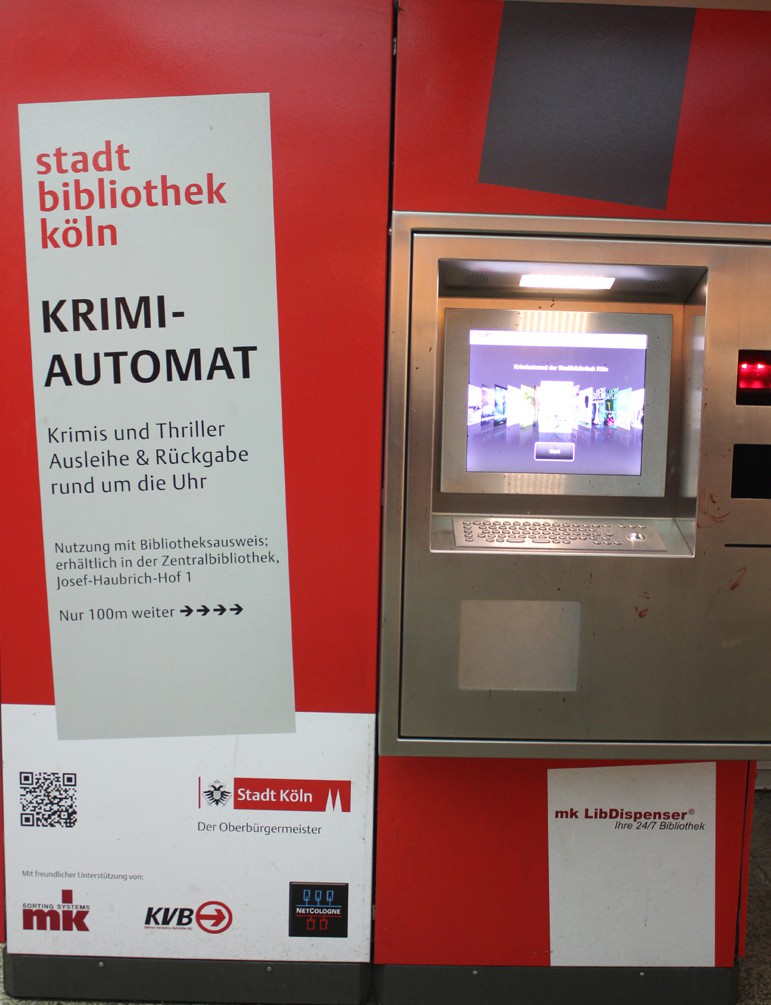 On a recent trip to Cologne, I was surprised by this machine in the Neumarkt underground station. It lets library patrons check out and return mysteries and thrillers on their daily commute, 24 hours a day.
You gotta love librarians. They're always thinking up some new way to share books.
_________________
Thanks for your interest in my work! If you'd like to stay in touch, sign up for my Reader's List. Once a month, I share new middle grade fiction, story-related freebies, and/or related blog posts. If it's not your thing, you can unsubscribe at any time.