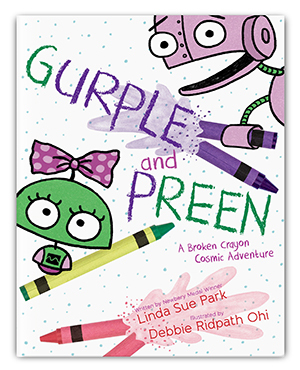 Vermont author Kate Messner has a marvelous collection of author videos!!!!
(I watched Grace Lin's "How to Draw A Chinese Dragon" right away. 🙂 The site has such great stuff for kids that I have to spread the word.
Debbie Ohi has promised some more videos for educators to use on her Youtube channel.
If you use Flipgrid, Debbie Ohi also made this offer:
Offer for schools closed or about to close because of COVID-19 concerns (until April 2nd, 2020 – I may extend this date):

If you are an K-8 educator affected by COVID-19-related school closures who uses Flipgrid and are interested in having me do a free Flipgrid Q&A with your young readers, please fill out my form. New to Flipgrid? Check out their Getting Started Guide.

Please note that in order to accommodate as many schools as I can, I am limiting this offer to 1 video per class and total video question time per class to 1-2 minutes. I will try to respond with a video within one day, but it depends on the number of requests I receive, and my own work/travel schedule.

Suggested format which has worked well in the past:

Educator takes ONE video of the class (does not have to be fancy, an iPhone works just fine) and picks a few students to ask their prepared questions about any of my books. I will respond with one video. 

If your school has ALREADY been closed, then students could send you questions and you could read those questions aloud OR send me the questions, and I'll post a private video reply just for your class.

The process:

Once you fill out the form, I will email you my Flipgrid educator email address so you can invite me to your Grid.

If you are interested in one of my regular paid virtual visits that involve an art demonstration (including my found object art), talking in more depth about writing and illustrating picture books, a writing or drawing workshop, or addressing other topics/books, please use my regular visit inquiry form: https://inkygirl.typeform.com/to/SjevbK. 

For all other inquiries (including career advice etc.), please use my regular contact form at http://debbieohi.com/contact – thanks!