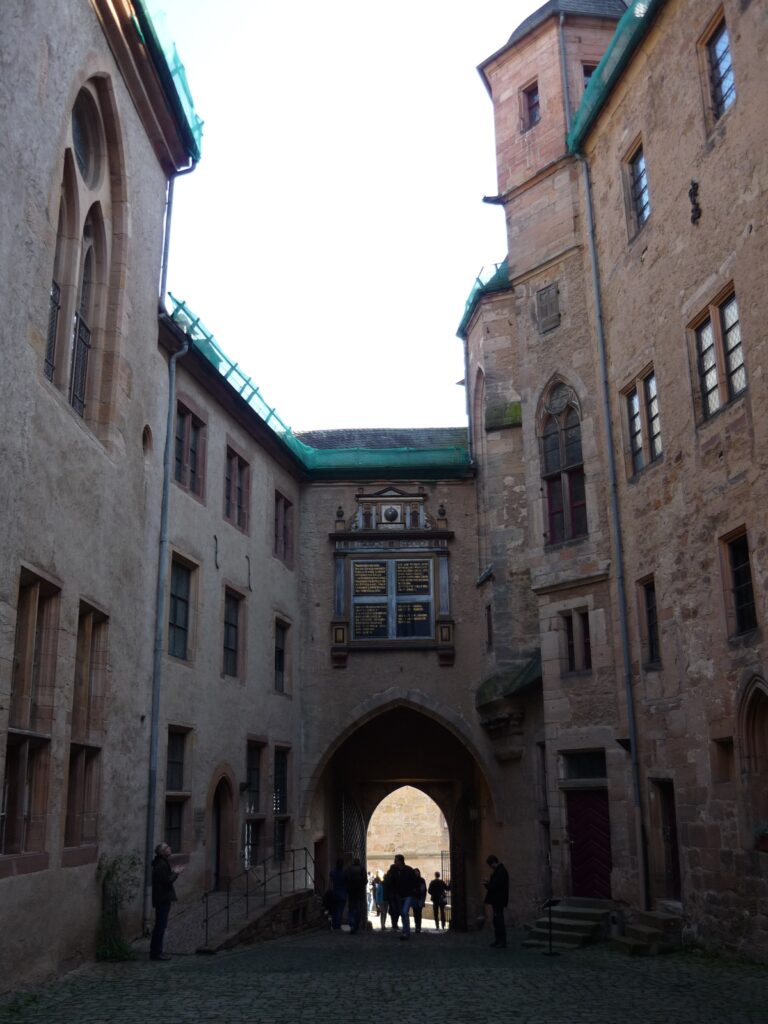 Last week, my husband and I visited Marburg, the town where we first met. In 2017, Marburg will join many cities in Germany in a celebration of Martin Luther and the 500th anniversary of the Reformation. Belief, politics, power all mixed together to shape Europe's history.
Events are planned all over Germany. The Playmobil company even released a tiny Martin Luther figure. (I'd like to see one for Katharina von Bora, the intrepid nun who later married Martin Luther.) Whatever your views on the Reformation or Martin Luther, it's interesting that a toy company thought there was a market for Martin Luther Playmobil figures. Toy Noah's Arks abound in the United States, but I've never seen a Mattel Pope action figure or a MatchBox Popemobile.
Living in Germany makes me wonder: if religious faith has such a strong influence in the world, isn't it a priority to learn more? How will we (and the next generations) be able to talk about such sensitive topics without having the language, frameworks, or empathy to understand one another?
For readers and writers, a novel is an ideal way to develop empathy and practice that mantra of peace-making amidst diversity: "What might [fill in the blank] be true of?"
Natalie Lloyd's middle grade book,  A SNICKER OF MAGIC, touches naturally and lightly on faith, as does Gary D. Schmidt's THE WEDNESDAY WARS.
What other recent novels would you recommend for readers who want the inside experience of a particular faith?
_________________
Thanks for your interest in my work! If you'd like to stay in touch, sign up for my Reader's List. Once a month, I share new middle grade fiction, story-related freebies, and/or related blog posts. If it's not your thing, you can unsubscribe at any time.