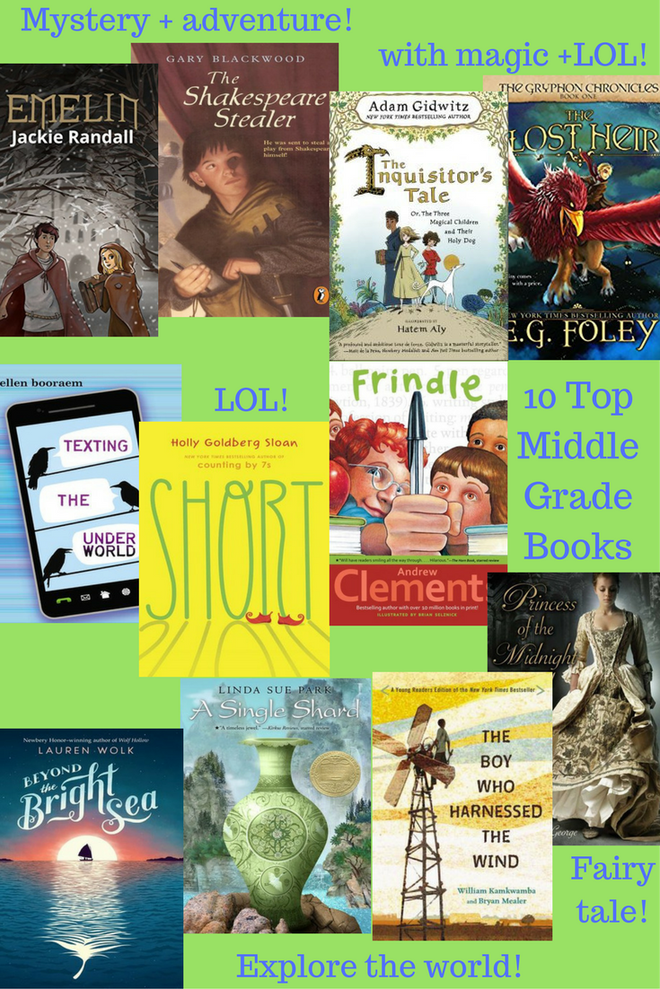 Need book recommendations for the 9 to 12 year old readers on your gift list? Here are the 10 books for this age group I really, really enjoyed in 2017.
This list has heartwarming adventure stories about orphans, the Middle Ages, life in the theater, and adventures at sea. Quite a few of these will make you laugh out loud!

For more about a book, click on the title to read my GoodReads review.
1. EMELIN by Jackie Randall is a story of a girl with a rare talent for illustrating books. Her talent is the only thing that stands between her and lifetime of hunger.
Who is this for?
Readers who love the Middle Ages!
Readers who love scrappy heroines!
Readers who love books about books!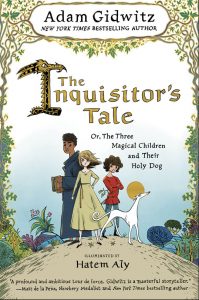 2. THE INQUISITOR'S TALE by Adam Gidwitz is an exciting story with entertaining illustrations–arrows shoot across one of the pages–and three very different children and a magical dog.
Who is this for?
Readers who love the Middle Ages + magic!
Readers who love funny + true characters + amazing plot twists!
Readers of graphic novels/comic books who enjoy fast-paced, illustrated adventures.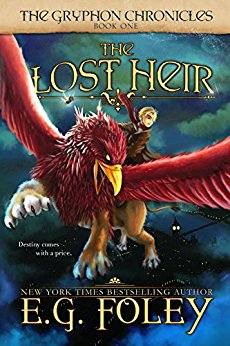 3. E. G. Foley's THE LOST HEIR (Book 1 of The Gryphon Chronicles) is a historical fantasy set in a fantastic Victorian London and is charming all the way through. E.G. Foley–the husband and wife team who author these books–clearly know what young readers will enjoy.
Who is this for?
Readers who like to fly!
Readers who love unicorns, mermaids, villains, fairies and Queen Victoria!
Readers who want every chapter to deliver!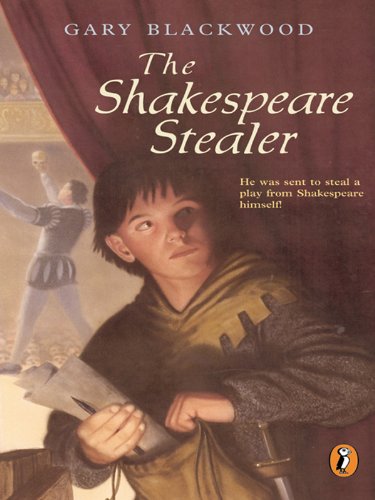 4. Gary L. Blackwood's THE SHAKESPEARE STEALER is the exciting and twisty story of a scrappy orphan boy called "Widge" who gets the job of stealing Mr. Shakespeare's newest play.
Who is this for?
Readers who love theater!
Readers who love backstage secrets!
Readers who love series!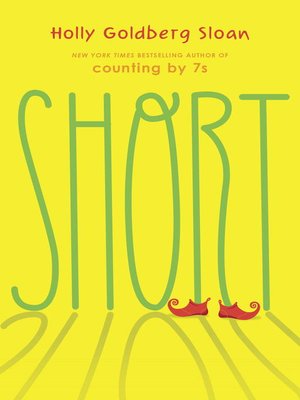 5. Holly Goldberg Sloan's SHORT is the hilarious story of a girl who is short for her age. She gets a part as a Munchkin in the local production of The Wizard of Oz. Short people are calling the shots and that changes everything!
Who is this for?
Readers who love theater!
Readers who love to fly!
Readers who love when kids are in charge!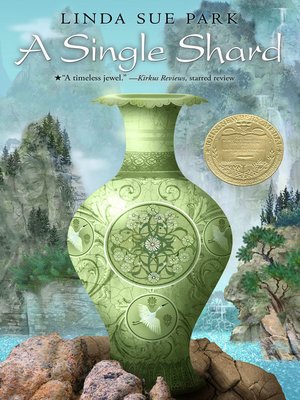 6. Linda Sue Park's A SINGLE SHARD is about the orphan, Tree-Ear, who wants to "throw" the famous pottery vases that are beautiful enough for royalty. A philosophical, whimsical, and beautiful book!
Who is this for?
Readers who love the film, THE KARATE KID!
Readers who love the Middle Ages + Asia!
Readers who want to know what life was like for an orphan in Korea a long time ago!
7. Lauren Wolk's BEYOND THE BRIGHT SEA is a warm adventure story with lots of fascinating angles! I loved this book.
Who is this for?
Readers who love ISLAND OF THE BLUE DOLPHINS and sea adventures!
Readers who love ANNE OF GREEN GABLES and warm friendships and adoptive families!
Readers who love buried treasure!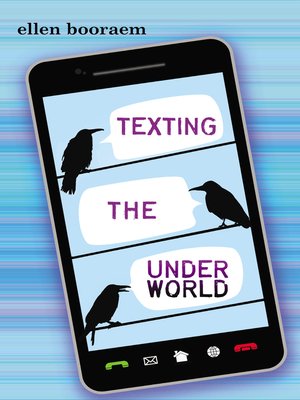 8. Ellen Booraem's TEXTING THE UNDERWORLD is a wacky story that really shouldn't work at all and the perfect cure for a gloomy winter day when you need to laugh out loud!
Who is this for?
Readers who love to laugh!
Readers who love when the underdog wins!
Readers who love colorful families!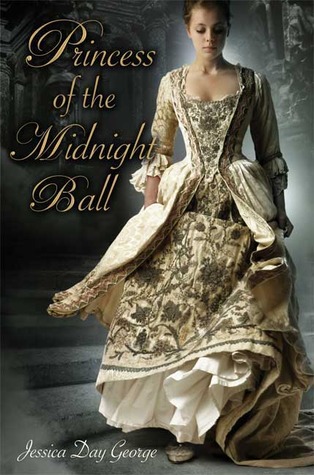 9. Jessica Day George's PRINCESS OF THE MIDNIGHT BALL is a re-telling of the fairytale called the twelve dancing princesses in English and die zertanzte Schuhe in German. I actually liked the second book in the series even more: THE PRINCESS OF GLASS.

Who is this for?
Readers who love fairy tale re-tellings!
Readers who love dancing (and knitting heroes!)
Readers who love series!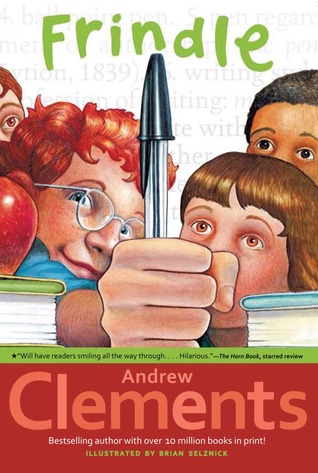 10. Andrew Clement's FRINDLE
Both of my children really enjoyed this book when they were younger. I finally read it and it's so much fun! Excellent and funny.
Who is this for?
Readers who love school stories!
Readers who want to make their mark on the world!
Readers who love stories about what happens when you don't follow the "rules"!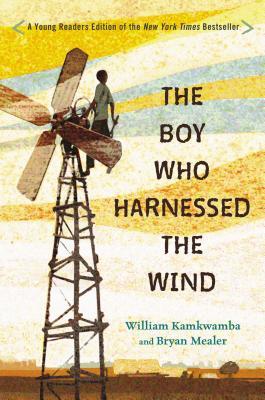 BONUS: William Kamkwamba and Bryan Mealer's THE BOY WHO HARNESSED THE WIND (Young Reader's Edition) is the true story of a boy who reads about physics in his tiny village library after a famine means he can't pay school fees any more. He's determined to build a tower that will keep his family from ever going hungry again.
Who is this for?
Readers who love libraries!
Readers who love true heroes!
Readers who want to be inspired!
WARNING for sensitive readers: there's a very sad part about William's dog that could be challenging. I skipped over some parts during the famine times, but the rest of the story is perfect for all readers!
If your voracious readers have read EVERYTHING and you need MORE, here are my 2016 top 10 books for Middle Grade readers (9 to 12).
Best wishes for wonderful holidays with your loved ones!
Happy reading and writing!
See you in 2018!
______________
If you'd like to stay in touch, sign up for my Reader's List. Once a month, I share new middle grade fiction, story-related freebies, and/or related blog posts. If it's not your thing, you can unsubscribe at any time.