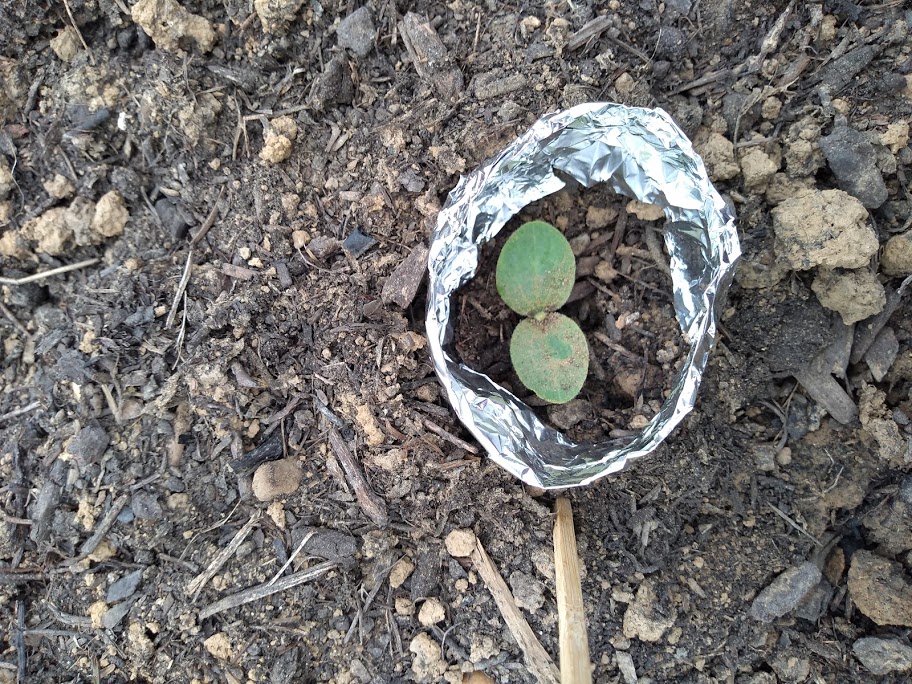 It's a brand-new, baby squash seedling! Hooray!!!

Why all the excitement? I don't know how things are going at your house, but I re-planted three times this year. I'd given up hope.

Wishing you lots of hope this summer–we're getting lots of chances to re-plant our lives in 2020! May they bear good fruit for all of us.
Dear friends,
You are invited to a royal tea party. . .with little boats carrying cakes, cream puffs, and eclairs for you to choose from!
It's a challenge to celebrate, but we must be inventive together–like the nameless princess. 🙂

Queen Elizabeth is very different from the Blackfly Queen! (Those Corgis would have been handy with the croquet fever.)
As a party favor, TROUBLE WITH PARSNIPS will be discounted from June 11-16th on Kobo, Apple iBooks, Amazon, and many other stores in Australia, Canada, New Zealand, and the UK.
Could you all help spread the word? Queen Elizabeth will be 94 this year. I'm planning a special surprise for you as a gift if we reach 94 downloads.
So, if you have friends in Commonwealth countries, spread the word! 🙂
Thanks very much for your help!

Happy Reading!
Laurel
P.S. The next Seven Kingdoms Fairy Tale is getting underway! Keep reading below for more details and the beautiful submarine on the cover.
P.P. S. If you want to take the virtual Tour of the Saffron Kingdom, check it out here.
To celebrate, the nameless princess' got all dressed up in a brand new cover. (Print editions coming soon!)
How do you like her new outfit? 🙂
GO TO KOBO 's online store for the Birthday Party Sale!
*No, not the Blackfly Queen's–her birthday parties aren't safe.
If you don't read on Kobo, you can choose your favorite online store here: https://books2read.com/TroubleWithParsnips