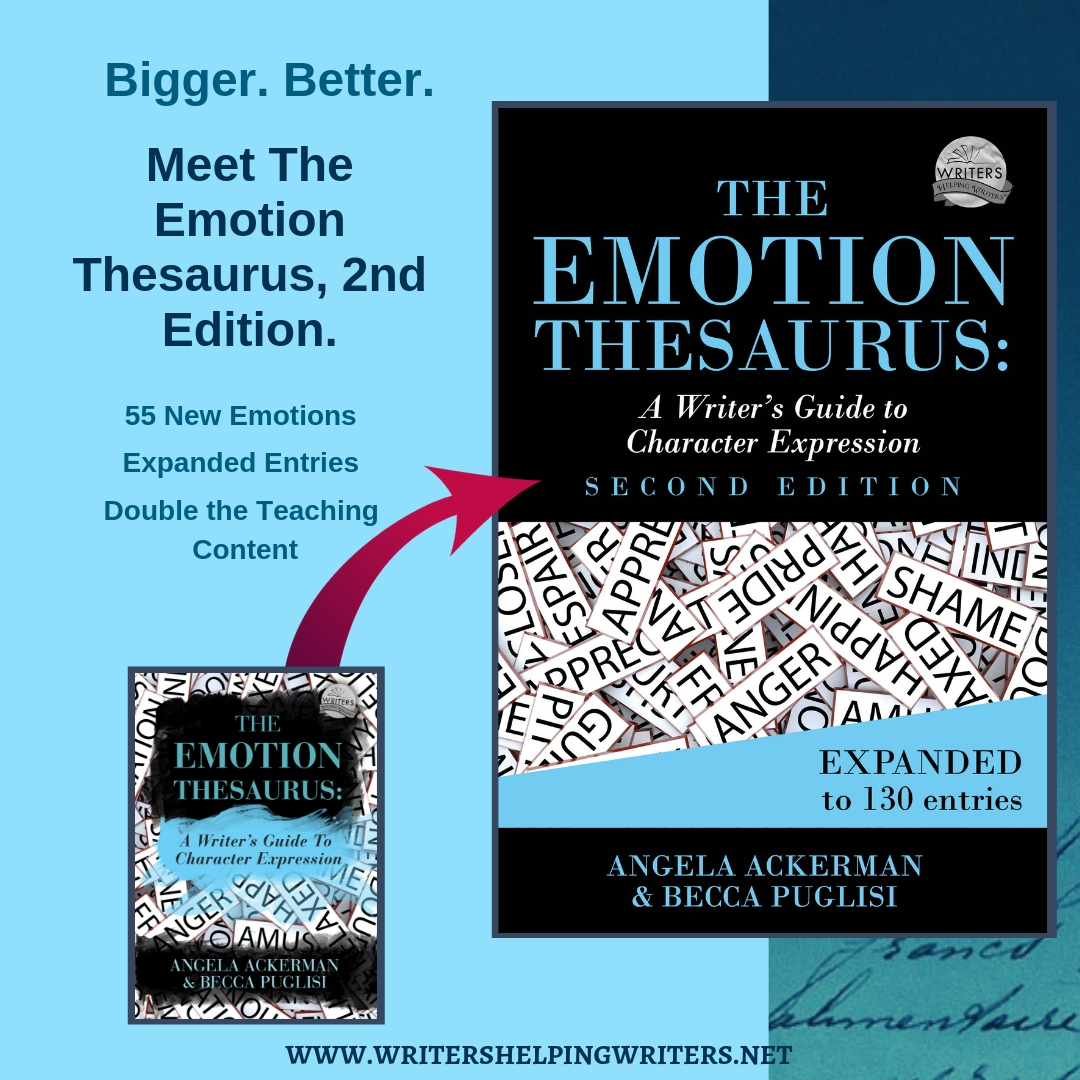 Authors Angela Ackerman and Becca Puglisi's have a brand new edition of The Emotion Thesaurus: A Writer's Guide to Character Expression!
This second edition has 55 new entries and twice as much teaching material. Since I use their thesauruses (thesauri?) as a kind of shopping mall for whatever scene I'm writing, more is definitely better.
I'm looking forward to getting a copy as soon as it is available. If you're wondering how I use a book like this, check out my earlier posts here:
The Reverse Backstory Tool Brings Your Characters to Life
Write Believable Heroes, Villains, and Emotions with The Positive/Negative Trait Thesauri and The Emotion Thesaurus
A Mini-M.F.A. in the Psychology of Character
Are you feeling it? Emotional Connection in Fiction Part 1
Tools: Emotional Connection in Fiction Part 2
Anyway, if you want to look into it further, you can read some of the reviews on Goodreads or find more information here. 
Also, one more thing to share…a MEGA-OPPORTUNITY to win something amazing!
GIVEAWAY ALERT:
To celebrate the new book & its dedicated readers, Angela and Becca have an unbelievable giveaway on right now: one person will win a free writing retreat, conference, workshop, or professional membership to a writing organization, winner's choice (up to $500 US, with some other conditions which are listed on the WHW site).
What conference would you attend if the fee was already paid for…or would you choose a retreat? Something else? Decisions, decisions! This giveaway ends on February 26th, so hurry over and enter!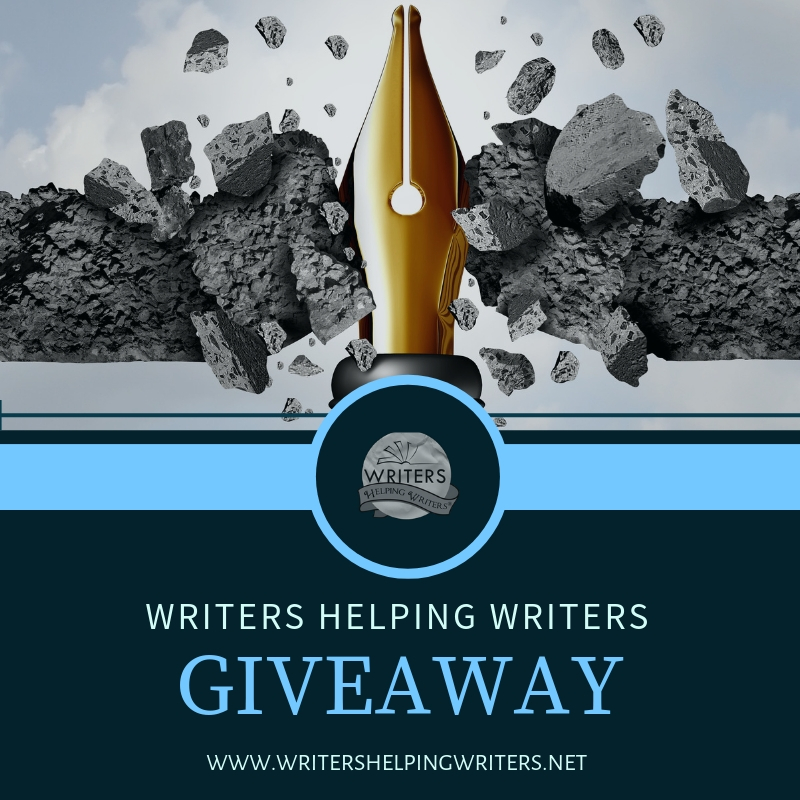 ______________
If you'd like to stay in touch, sign up for my Reader's List. Once a month, I share a new book recommendation for readers ages 9 to 12, story-related freebies, and/or related blog posts. If it's not your thing, you can unsubscribe at any time.