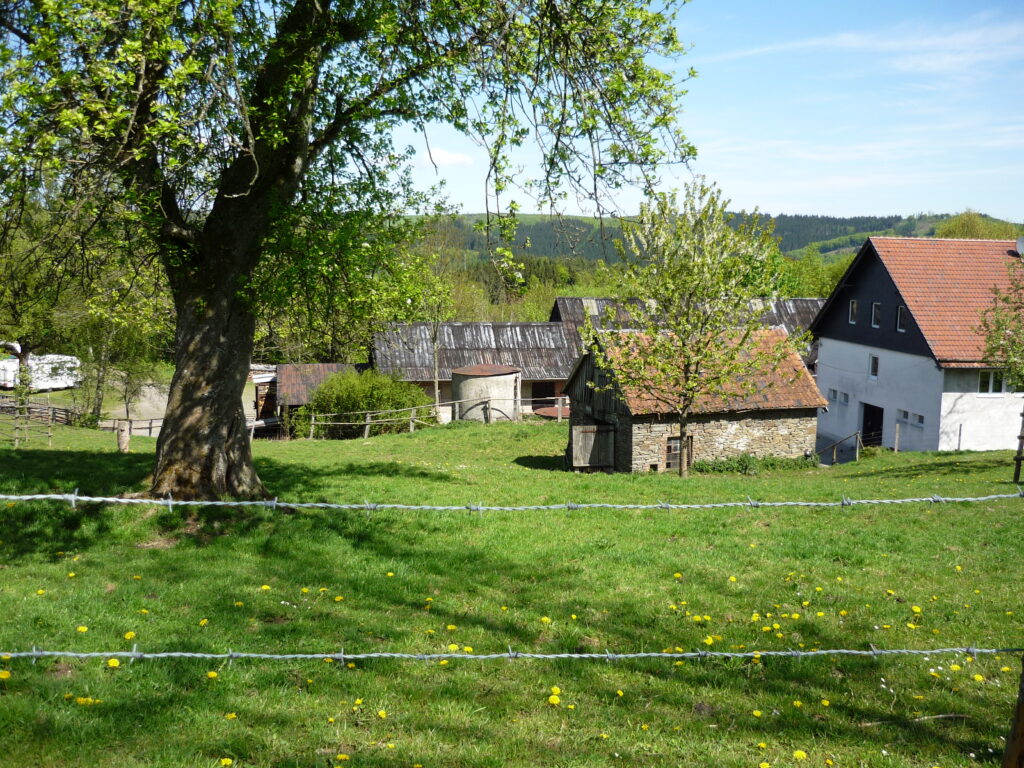 After three years in Germany as an American ex-pat, here's my list of what I've learned so far:
1. Germans value sharing public spaces. This makes for a lot of conditional traffic laws. For example: "If there is a bicycle in this bicycle lane, you may not drive your car in it. But if there isn't, you may."
2. Saving energy is valued more than convenience. For example: the train and store air conditioning goes out whenever it gets hot enough to need it.
3. Plastic packaging is a big deal. There's so much of it that it gets its own trash can in every household.
4. Our neighbors value walking in the woods as much as we do.
5. The whole country is full of pyromaniacs. I've never seen so many fireworks.
6. Volunteering is the way to find yourself inside a society instead of outside.
7. There are rules for everything and the response to overwhelming complexity is sometimes: "Es geht nicht anders" meaning: "I had to break at least one rule, there was no other way to do it."
8. The trains and public transportation system sometimes set impossible standards for themselves. For example: the doors on the newest trains open too slowly and destroy the schedule. Solving problems with more complexity seems to be the way things develop. Maybe not unexpected in a land of engineers.
9. Public libraries are an American legacy.
10. Southwestern flavors–salsa and tortillas that aren't sweet, green chili peppers, enchiladas–have not arrived here.
11. Creamy must be important because palm oil is in Nutella and is added to every kind of roasted peanut butter I can find.
12. Natural medicine is big because people can't afford medical care here either.
13. Grown-ups live in apartments. I'm still struggling with this one.
14. People commute here as a lifestyle. Children start commuting very young and don't ever seem to stop. This promotes bookstores and e-readers and magazines. I don't know what it does to the accident statistics.
15. Chocolate cannot solve things, no matter how large a quantity is available.
16. Cake is consumed on a regular basis, not just for birthdays. Cookies are for Christmas. A chewy chocolate chip cookie is not possible or even necessarily desirable.
17. Pursuing things other than money is quite acceptable.
18. Houses from 1905 with outdoor latrines, gas stoves, single-pane windows and wood floors are still available on the market. All other houses seem to be four times the price.
19. Germans drive cars just as much as Americans and more than many Vermonters.
20. Bikes are regularly ridden without helmets and in the pouring rain. Corollary: Light rain is considered "good weather".
21. Many Germans value liverwurst, blood sausage, and salami for breakfast. (See any hotel review website.)
22. Bakery bread is whole grain–you get to choose how much of each grain you want. 25% wheat and 75% rye, or the other way around? On the other hand, white flatbread with flavored cream cheese is popular party food.
23. Books from other countries (i.e. translations) seem to be preferred in bookstores and libraries. There seem to be few or no creative writing programs in this country.
24. Melted cheese to Germans doesn't mean the same thing as melted cheese to Americans. German melted cheese usually involves potatoes. Or isn't hot when served.
25. The preferred method for giving official information in a broad range of categories is a one-on-one appointment.
Do any of these resonate? Or sound off?